September 1, 2020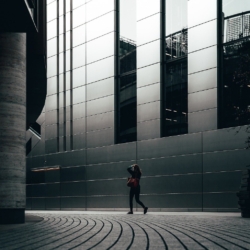 A new study claims that if British workers do not return to their offices at all, the UK economy could contract by £480 billion. The study from the Centre for Economics and Business Research (CEBR), and led by Douglas McWilliams, a former chief economic adviser to the Confederation of British Industry, suggests that in a worst case scenario, the British economy would not return to its size before the coronavirus pandemic until 2025 if people continue working from home as they have over the past few months.
The report comes in the wake of a number of major employers announcing plans to reduce their real estate substantially. These include outsourcing giant Capita which announced it would close a third of its 250 offices across the UK. Other firms to make similar announcements include the accounting firm PricewaterhouseCoopers and fund manager Schroders who have both announced they will allow the majority of staff to continue to work from home. NatWest Group – also the owner of Royal Bank of Scotland – has told 49,000 of its 65,000 staff to keep working from home until 2021.
According to David McWilliams, however, "'if we carry on working at home when at least half want to return, we run the risk of turning into a 90 percent economy with GDP stuck a 10th down off its peak." Although he does concede that this is an extreme scenario.
The CEBR report also claims said GDP would rise by £70bn when the schools reopen this week.It claims that: "if the schools reopen this could boost the number returning to their place of work by 5% of employees. Based on earlier estimates by CEBR on the impact of people returning to work in London, this would imply a boost to spending in London's hospitality sector (sandwich bars, pubs, clubs and restaurants) of £30m a month."