March 8, 2023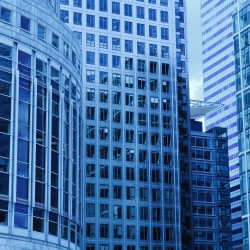 Planon has announced its acquisition of control.IT Unternehmensberatung GmbH, a software company specialising in real estate (RE) asset and portfolio management in the DACH region with its SaaS products bison.box and CollaborationApp. The acquisition also includes control.IT subsidiaries easol GmbH and Synapplix GmbH. Based in Bremen, control.IT has supported the German real estate sector for more than 27 years, servicing users across the world. Its products and technological expertise are complementary to those of Planon and its subsidiaries Reasult and COOR. control.IT's bison.box software suite supports more than 100 companies with more than 5,000 users managing approx. EUR 600 billion of assets worldwide.
With this acquisition, Planon completes its Real Estate Management software offering and its ambition to become the leading RE software provider in Europe. Access to this one-stop shop for integrated, cloud-based software for portfolio management, development management, asset management, project control and property management will allow RE owners, investors and developers to counter existing and future challenges and create both financial and social value across their property portfolio.
Planon CEO and founder Pierre Guelen commented, 'We are delighted to welcome control.IT to the Planon Group. control.IT's integrated asset and portfolio management solutions round off Planon's range of RE management software, in which four complementary, best-in-class RE technologies have come together into one comprehensive ecosystem. With control.IT we are now able to offer a holistic platform of RE solutions that can easily connect, exchange data and integrate processes, which will benefit everyone who is responsible for the development and management of real estate projects, objects and portfolios.'
Jan Körner, CEO of control.IT added, 'The entire control.IT Group team can be proud of the work done over the last few years and the successful migration of our bison.box to the cloud. With this, we have laid the foundation to realise our goals of building a unique, modern SaaS software platform, and now look forward to further internationalisation with Planon.'
control.IT's previous shareholders Jan Körner, Klaus Weinert and Rieks Westers, as well as the institutional investors HIH Real Estate GmbH, KGAL GmbH & Co. KG and PATRIZIA SE are selling their shares in full to Planon. HIH, KGAL and PATRIZIA have actively supported control.IT during the last three years to turn the on-premise bison.box Classic into a state-of-the-art SaaS cloud solution for asset and portfolio management and are looking forward to further cooperation with control.IT and Planon.
Financial details of the acquisition will not be published.