March 8, 2023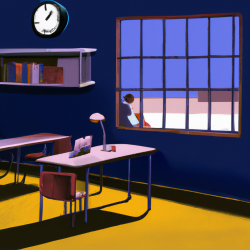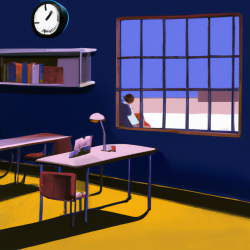 A new report from VTS claims that 62 percent of US landlords don't have the tools they need to know how their properties are used, in spite of the ongoing pressure on them to understand the experience of occupiers and retain their business.
According to the findings from its fourth annual 2023 VTS Global Landlord Report [registration], as new office demand continues to falter, 87 percent of landlords say that the retention and renewal of current tenants are more of a focus in 2023 than acquiring new tenants. With new office demand currently at 46 percent of pre-pandemic levels, according to the latest VTS Office Demand Index (VODI) [registration], 2023 promises to be a challenging environment for landlords.
The report suggest that this means the strengthening of existing tenant relationships and investing in the technology needed to attract employees to physical workplaces will be key to success, as just over half of landlords still struggle with daily tenant occupancy rates under 30 percent.
"As the office market remains cool, it's more important than ever that landlords are placing a focus on retaining the tenants they already have," said Nick Romito, CEO of VTS. "These days, it takes more than just negotiating lease terms to remain competitive. Employees are demanding activated and connected buildings that make them want to come to work, and companies are seeking flexible space options that enable them to scale up or down as needed and provide their workers with flexibility in where they work. Our Global Landlord Report highlights the challenges building owners are facing and how they hope to combat them in 2023."
Other takeaways from the report include:
The top investment activities for landlords in 2023 are managing tenant relationships, implementing new tenant amenities, asset redevelopment, and maintaining tenant occupancy
90 percent of landlords say technology is critical to managing their tenant relationships
Nearly all (91 percent) of landlords say it is their business' goal to create a hospitality-like experience for tenants on-site in buildings
Touchless tech is imperative in enabling a positive tenant experience, as well as food and beverage options, tenant experience technologies, outdoor communal areas and building management systems
Less than half (41 percent) of landlords are sure they have insight into upcoming renewals or tenants that are at risk of leaving
Only 38 percent of landlords are sure they have the tools that help them understand, in real-time, how tenants are using their space and amenities
Marketing automation is the top marketing investment for landlords in 2023, followed by photo content, corporate websites, content management solutions and digital advertising
Despite the importance of websites as a marketing tool, only 44 percent of landlords have full clarity into their web visitor count and visitor patterns