March 7, 2023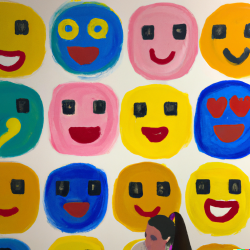 The 30% Club, in partnership with board advisory specialists Lintstock, has today issued new qualitative analysis based on the engagement of male and female directors in 100 FTSE board reviews in a report Evidencing the Contribution of Gender Balance to Board Effectiveness. The survey claims to highlight the difference gender diversity makes to the running of corporate boards, with a significant finding that women are more likely than men to focus on emerging issues, notably company culture and employee development. In addition, female directors were also more likely to offer criticism and recommendations for improvement on both their own performance and their business activities.
By examining the engagement of male and female directors in board reviews, this study claims to show how gender diversity contributes positively to board performance and company culture. The findings show that gender balance is no longer a question of fairness, but that of effectiveness.
Despite the increased focus on ethnic diversity, the analysis highlights there have yet to be any examples of boards truly grappling with diversity in its wider forms, with some mismatches occurring between diversity ambitions and boards' actions. By demonstrating the link between diversity and effective oversight, we hope that this study will renew the impetus of boards to go beyond the traditional candidate pool, to secure directors with a broader set of skills and backgrounds.
Other key findings include:
Female directors are more likely to identify the need for further board diversity in areas such as age, culture and social background
Women are three times more likely to recommend greater ethnic diversity than their male colleagues
Women engaged heavily on employee sentiment and culture and were over 50% more likely to serve as a designated non-executive director for engaging with the workforce – the most frequently adopted employee engagement mechanism
Women were 50% more inclined to raise ESG performance as an area for improvement.
The data was drawn from 100 FTSE board reviews over the last few years, a majority of which have 20-40% female representation and only a handful with gender parity. None of the boards have more women than men.