April 23, 2019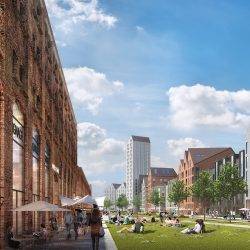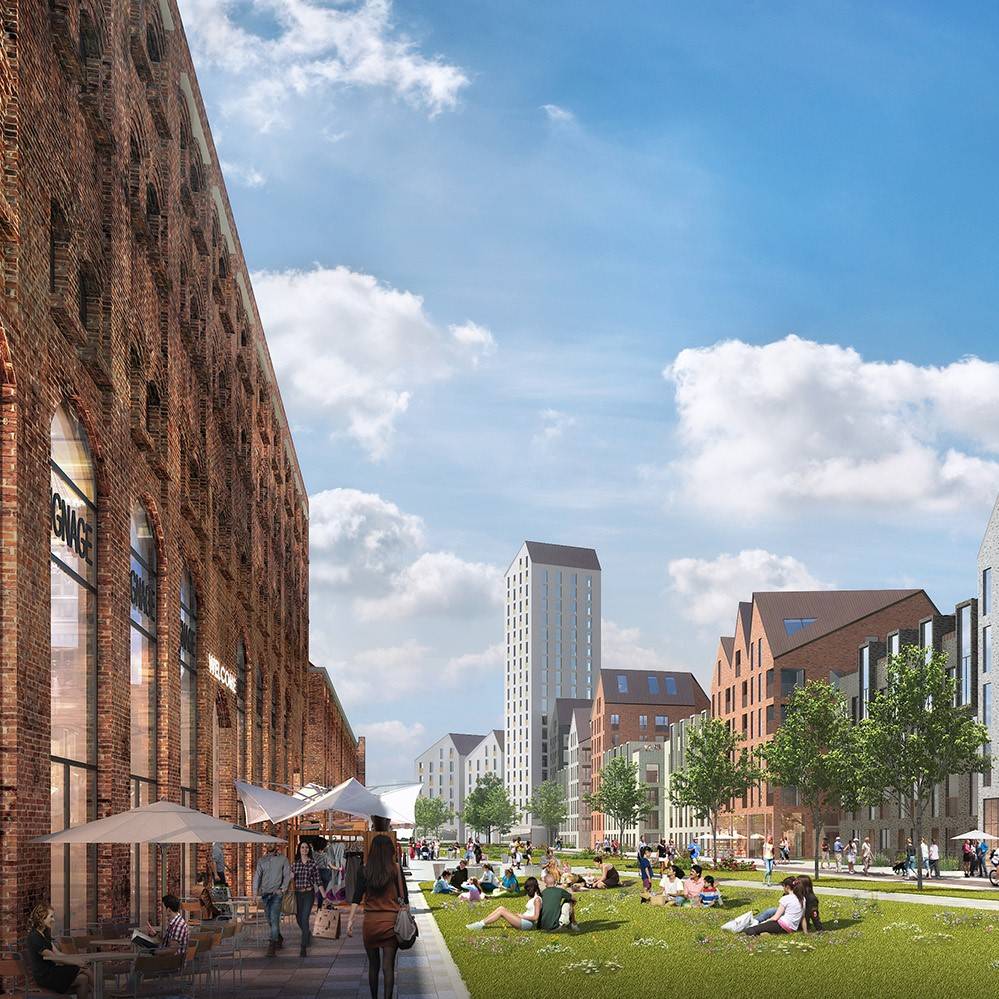 Outline plans to regenerate the 40-acre former Boots Island site in Nottingham have been approved by Nottingham City Council planning committee. Conygar Investment Company PLC intends to transform the site, which has lain derelict for many years, into grade A office space, "creative market space", homes a five-star hotel, retail units, a "linear' park" and community space and student accommodation.
The decision will see hundreds of jobs created, strengthening the local economy and helping to elevate Nottingham as one of the UK's key regional cities for investors and employers. Work is expected to start on site during 2019, with the first phase of office and homes intended to be complete by 2020.
Christopher Ware of Conygar said this was a significant milestone in Nottingham's story and one they were proud to be a part of.  "I am really pleased that the outline plans have been approved by Nottingham City Council and I look forward to working with our partners to meet the requirements set out by the council to develop all aspects of the mixed-use scheme into a thriving community," he said.
"We are passionate about delivering a sustainable development where people aspire to live and work. This is a long-term phased project which is likely to take up to ten years to complete and will create hundreds of jobs in the region before and after the building work.
"Nottingham is a vibrant and creative city where several exciting developments are taking place and our plans for the site are a key part of this regeneration. We believe this is a unique development which will help to elevate Nottingham's position in the Midlands and the UK."
This is Nottingham's biggest regeneration scheme to happen in decades and currently the largest in the East Midlands and perhaps the UK
Councillor Chris Gibson, chair of the planning committee said the scheme was the biggest opportunity Nottingham had seen in years. He said: "This is Nottingham's biggest regeneration scheme to happen in decades and currently the largest in the East Midlands and perhaps the UK."
Paul Seddon, director of planning and regeneration said this was the right time for the crucial site to redeveloped.  "Now outline planning is in place we will continue to work very closely with Conygar to ensure the progress of this hugely important scheme for the city. It's our priority to help make the Island Site a high quality and vibrant part of the city that Nottingham deserves."
Lorraine Baggs, head of investment for Invest in Nottingham said: "This is a landmark decision which marks a significant milestone for Nottingham. These plans will breathe new life into a site which has sat unloved for many years and I'm confident they will be the catalyst our city needs to help strengthen our economy – particularly with the additional grade A office space which many businesses are interested in."
Greg Millers-Cheevers from urban regeneration specialists Lavignac added: "This decision has been more than two years in the making. We have worked very closely with Nottingham City Council, existing site occupiers and stakeholders in the city to develop these plans. We have also taken the time to listen to the public which has shaped how we plan to integrate the development into the city and neighbouring communities."