April 23, 2019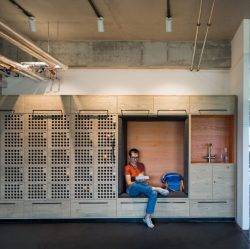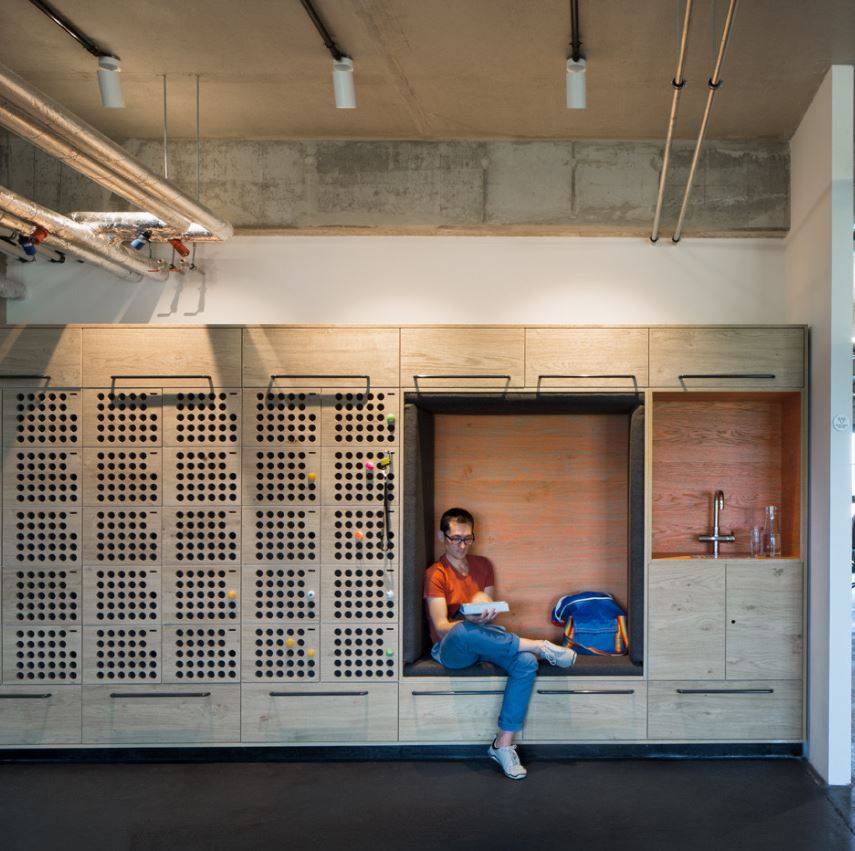 For years, the word 'office' would doubtless conjure images of the traditional individual cubicle. However, times have changed, and where the cubicle once ruled the roost, a flexible working revolution is already disrupting the office market and reshaping the world of work.
Technology has powered a rise in remote working, enabling employees to clock in, log on and work from a range of locations, whether that be the local café, the airport lounge, across a company's real estate portfolio or even from home.
But whilst remote working empowers the individual, and drives productivity, it can also face challenges; and amongst these is loneliness. After all, in the modern office, face-to-face communication is often replaced by instant messaging, and the prevalence of workplace apps means that employees working on the same project might do so virtually, rarely meeting each other in person.
Despite employers looking at ways to promote staff wellness, loneliness is an issue that has long been neglected
Despite employers increasingly looking at ways to help promote staff wellness, loneliness is still considered by many to be an issue that has long been neglected – and one that comes at significant socioeconomic costs. In the UK for example, research from the New Economics Foundation estimated that 1.2 million people suffer from chronic loneliness, and this has cost employers around £2.5 billion a year due to its effect on health, productivity and increased staff turnover.
The question for employers is: how can they address the concerns surrounding workplace loneliness, whilst also benefiting from the perks of the modern office? The answer? It's all about flexible workplace design. Office design is at the heart of creating a progressive working environment that is both flexible and activity-based, whilst also encouraging staff interaction.
The unanchored office
In a flexible workspace, employees can work from different areas based on the type of work they are doing, instead of remaining anchored to their desks. At the headquarters of the news company Sky, which is based in Osterley, West London, for example, the open-plan space is divided into several breakout zones for solo or collaborative work, while Pepsico's in Barcelona feature areas where employees can sit, stand or recline, blurring the boundaries between work and social space. Co-working spaces can be effective in reducing loneliness and isolation in remote workers and freelancers, who benefit from areas that merge working and networking.
Whilst technology now plays a huge part in a business' day-to-day operations, and may, to some extent, further enable collaboration, employees often lose the opportunity to interact with their colleagues on a daily basis. Such an issue has already been noted by some companies who have begun experimenting with ways in which they can set boundaries for how and when their employees use digital devices.
The Berlin-based SoundCloud office by Kinzo Architects (main image), for example, has introduced technology-free chill out rooms that aim to remove digital distractions from staff and provide spaces to get away from their desks and socialise with colleagues. This has been accompanied by new standards for how employees should use technology, introducing a number of policies such as time restrictions on when emails can be sent. The idea is that this will help employees to establish a healthier work life balance and ensuring that they don't feel pressured into working long, solitary hours, which can negatively impact their wellbeing.
A culture of support
Establishing a supportive work culture is fundamental in the fight against workplace loneliness. Whilst well-designed, creative office space works as a fantastic enabler, encouraging employees to make the best use of flexible workspaces, as well as building good relationships with their colleagues, is often the most effective way to improve employee wellbeing.
It is essential that employers acknowledge the importance of employee wellbeing and reduce staff isolation
On-boarding programs, for example, help newcomers to connect with other staff, whereas utilising innovative office design features, such as games rooms, can encourage staff to interact away from their usual working environment and establish personal relationships. Manchester's Bright HR offices feature a 50-foot indoor garden, kitted out with bean bags, tents, and even a football goal for employees to use during work or on their breaks.
Some companies are taking workplace culture to a new level and are investing in workplace experience managers, who are specifically responsible for generating a buzz around the office. One such company, Vodafone, is renowned for hosting launch events, hackathons and dance classes for employees to blow off steam and get to know each other.
With the modern workplace and technology continuing to evolve, it is essential that employers acknowledge the importance of employee wellbeing and reduce staff isolation and loneliness. Accompanied by a new generation of worker who now places a priority on social and communal workplace, with a supportive culture at its core, well designed office space has never been more crucial for today's businesses.
_____________________________________
Guzmán de Yarza Blache is Head of Workplace Strategy, EMEA JLL