April 24, 2019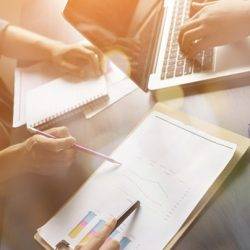 Not-for-profit, wellbeing provider Westfield Health has launched an online initiative to support workplace health and wellbeing which will educate employers across the UK on how they can make a positive difference within their organisation. With over half (54 percent) of businesses reporting that they don't have any measures in place to support the health and wellbeing of their staff, The Orange Table will offer HR Directors and business owners free webinar and educational content to help improve workplace culture and in turn the performance of their employees.
The Orange Table will see leading experts in the field discuss crucial topics such as productivity, building a workplace culture, evaluating health and wellbeing
Westfield Health will be offering a CPD course alongside the online content so that HR Directors and business owners can understand how to take action and empower their workforce to make positive lifestyle and behaviour changes. Successful participants will become accredited so that they can bring their learning to the workplace and encourage colleagues to take greater responsibility for health and wellbeing.
Westfield Health CEO, David Capper, commented: "The recent announcement that the NHS' long term plan is focused on prevention has highlighted the need for greater investment in health and wellbeing at work. On the back of this announcement, Westfield Health is launching the inaugural Wellbeing Index Report next month which will reveal the health and wellbeing of the nation and how stress in the workplace is impacting mental health and productivity. Through this we've found that an unprecedented number of organisations across the UK don't have the measures in place to support their employees, and need help when it comes to understanding how to improve workplace culture and attitudes towards mental health, stress and overall wellbeing."
"With our centenary this year, we hope that 'The Orange Table' will contribute to our future legacy of enabling businesses to take a more proactive and preventative approach to the health and wellbeing of their employees which in turn will support a more happy and productive population."