February 27, 2020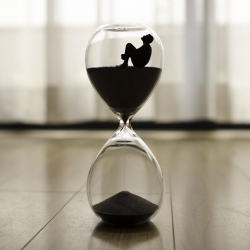 Three-quarters of UK workers see pointless meetings as "normal" and 6 in 10 have attended a meeting that had no productive outcomes, a new survey claims. The research involved more than 4,000 full-time workers in the US, UK, France and Germany, including more 1,000 in the UK. The data suggests that the US undertakes the most zero-outcome meetings, with 8 in 10 respondents saying they have attended a useless meeting in their current job.
Meetings in Germany were identified as the most efficient in the survey carried out by MatchWare's MeetingBooster. Of the UK workers polled, three quarters said that at least 30 percent of meetings were pointless, compared to just 3 percent of Germans. Almost 1 in 5 UK workers reported that 50 to 100 percent of all meetings produce zero results, compared to only 2 percent in Germany. Only two-fifths of German workers felt meetings with no results have become normal in their business, compared to 86 percent of US and 77 percent of French workers.
MatchWare said that such meetings not only waste workers' time, damage productivity and reduce profitable business hours but can also damage team morale. More than half of US respondents admitted being distrustful of colleagues because of unnecessary meetings. While German workers were exposed to the fewest zero-outcome meetings, 75 percent still said they were frustrated by meetings with no outcome.
MatchWare Sales Director Ulrik Merrild said: "This research highlights the important issue of 'zero-outcome' meetings for British workers, but this problem is by no means confined to the UK. Meetings with no results are becoming all too frequent in companies all across the world."
Image by xaviandrew