December 15, 2021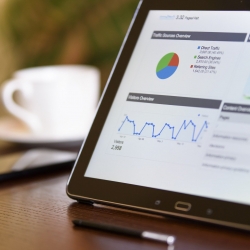 Property investors are not considering how the indoor conditions of a building will impact upon human health due to poor data, a new survey suggests. The ESG Data Challenge survey, which details the views of 121 real estate investors and professionals, claims there were serious issues in the quality of environmental, social governance (ESG) data being received, with many doubting its quality.
The low quality of data means crucial factors, such as health, are not being taken into account. The survey claims 61 percent of investors do not, or are not able, to assess how the interior of a property impacts on human health.
Chris Bennett, managing director of sustainability services company Evora Global, which conducted the research, said human health should be integral to investment decisions."Human health is key to a building's sustainability and with issues such as Covid-19, mental health and wellbeing seen as paramount in today's working and living environments, it is rising up the agenda."
Bennett said assessing the indoor conditions of a building for human health is both practical and achievable if reliable environmental, social, governance (ESG) data is integrated into the investment decision-making process.
"Human health is key to a building's sustainability"
"Health risks can be better managed with good ESG data," said Bennett. "But currently there is a lack of openness in industry on how data is collected. There are also too many estimates and not enough hard data on which decisions can be made confidently."
The report also suggests that many of those surveyed have concerns about the quality of ESG data, with 86 percent saying their own ESG data was either 'below investment grade' or expressing doubts as to its worth.
"Investors must feel they can trust ESG data as much as they can other business metrics," said Bennett. "Automation is part of the answer, plus simple methods that ensure ESG data is integrated into the decision-making process.
"Technologies that support automated data acquisition are very likely to gain traction, as will predictive analytics. This will lead to better future proofing of assets and better buildings to work in as a result."
Evora's ESG Data Challenge survey is the second part of three investor surveys being released through December. Part three will focus on future proofing asset value.
To view the reports in full as they are published through December, visit: https://evoraglobal.com/brochures-guides-and-reports/#insights