October 15, 2020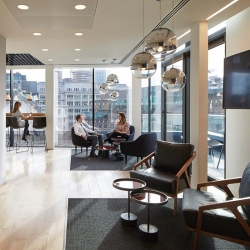 As of today,  15 October 2020, project management firm Bruceshaw London has changed its name to Concert. The company says the change reflects the increasingly vital role of the Project Manager and Cost Consultant in the construction sector. The rebrand is the result of an extensive engagement programme with clients and employees, as well as an investigation of the wider market in which it operates. The firm says new brand capitalises on over 46 years of industry experience and knowledge, whilst focusing the lens firmly on excellence and future growth.
Rennie Dalrymple, Managing Director at Concert comments: "I am delighted to introduce Concert, which brings together the values we hold and how we like to do business, while providing a strong platform for development and growth in the years ahead. Coupled with a reorganised board structure, we continue to be well organised and client focussed, bringing together every facet of the supply chain to work harmoniously together in order to deliver projects that meet and exceed expectations."

The Concert board comprises:
Rennie Dalrymple – Managing Director
Daniel Wright – Director of Cost Management
Tom Bishop – Director of Project Management
Nicholas Payne – Director of Health & Safety
Paul Body – Director
Daniel Rowe – Non-executive Chairman
Concert enjoys on-going relationships with key clients including Global Holdings, Equinix, EcoWorld/Ballymore, Google, Marks & Spencer, Ark Data Centres and Greensill. Meanwhile, the Bruceshaw team in Belfast has rebranded to Skope and will continue to provide services to their clients under this new name.
Main image: Concert / Hewlett Packard