May 5, 2017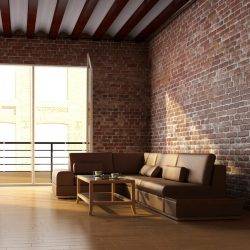 Three quarters (74 percent) of property developers expect to see an increase in the number of conversions of under-used office buildings into new homes over the next two years as a result of the government's decision to extend property development rights (PDR) legislation. Of these, nearly a third (30 percent) of developers expects to see a significant growth in PDR-related conversion schemes. This is according to a small study commissioned by Amicus Property Finance. More than two thirds (69 percent) of property developers welcome the PDR extension, which was designed to enable thousands of new homes to be built by making use of neglected industrial and office property while preserving the green belt. In the UK between July 2015 and June 20163, a total of 1,066 office to residential permitted development applications were permitted with prior approval not required and a further 1,480 applications granted with prior approval.
The aim of the legislation is to help boost growth by helping businesses make the best use of their premises and build more homes. Launched in 2013 and initially known as 'Temporary PDR', the legislation allows increased change of use and size limits for the depth of single-storey domestic extensions. The government has now brought in a number of further amendments under which planning permission is not required for certain conversions and changes of use.
Despite the predicted growth in PDR-enabled conversions, only 4 percent of property developers believe this will have a major impact in addressing the UK's housing shortage with the overwhelming majority (86 percent) thinking it will help only slightly towards narrowing the gap.
Property developers are also sceptical of the government's target to build one million homes by 2020 with only one in five (21 percent) believing this target to be realistic.