April 23, 2015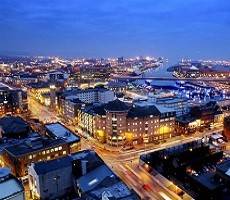 Plans to develop a scheme that ensures Northern Ireland has enough Grade A office space to meet its needs has been launched by business development agency Invest NI. It follows the publication of a report that found while demand for Grade A offices has remained relatively steady over the past three years, with no new development taking place, both the overall supply and Grade A supply has fallen steadily. Of the total supply, only around 320,000 sq ft is classified as Grade A, 250,000 sq ft of which is located in Belfast City Centre. Nearly a quarter (21%) is contained within units that are smaller than 10,000 sq ft, a further 36 percent within units sized between 10-20,000 sq ft and there are only three office buildings across Northern Ireland that could offer space exceeding 20,000 sq ft.
The report was commissioned by Invest Northern Ireland to establish the nature and extent of market failure in the commercial and industrial property market; and whether government intervention would be advantageous.
Enterprise, Trade and Investment Minister Arlene Foster said of findings: "The availability of suitable office accommodation is an important part of Northern Ireland's investment proposition, as is the ability to offer variety and choice to potential investors, both local and international.
"The report has shown that demand for Grade A office accommodation has remained relatively steady over the past three years but, with limited new development taking place, the supply has fallen.
"The lack of development may be due to constraints on bank lending to fund Grade A office space developments. Recent increases in office rents should improve the financial viability of projects and help encourage both developers and funders to re-enter the market.
"To address this, Invest NI will explore whether mezzanine or equity finance to developers on commercial terms would act as a short-term intervention which would stimulate the development of new Grade A office accommodation."
Invest NI will begin seeking Expressions of Interest from developers from 1 May 2015 to 31 August 2015, and full details of the Invest NI Property Research Report (PDF) are here.