November 30, 2016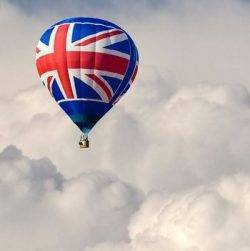 Levels of stress among public sector workers remain higher than any other sector, despite job satisfaction being at its highest level in four years amidst a tide of wider post-referendum optimism. This is according to the latest CIPD/Halogen Employee Outlook report of more than 2,000 employees which found that 63 percent of employees are satisfied with their jobs, rising to two-thirds (66 percent) in the public sector, the highest level for that sector since autumn 2012. However, public sector employees still report higher levels of pressure and exhaustion at work than any other sector. Two in five public sector workers (43 percent) say they are under excessive pressure at work at least once a week (all employees: 38 percent), and nearly half (46 percent) say they come home from work exhausted either always or often (all employees: 33 percent). The survey also suggests there is ample room for improvement in employee development and career progression which employers must address quickly so as not to lose valuable talent.
The report found evidence of post-referendum optimism among employees in all sectors:
More than half of employees (57 percent) believe it is unlikely they will lose their current main job, with one in ten (12 percent) saying they think it is likely.
Almost half (48 percent) feel there has been no change to their financial security since the start of 2016, and a similar number (47 percent) feel there will be no change in the next 12 months.
The majority of employees believe the Brexit decision will make little or no difference to:
           Organisational costs (53 percent)
           Workforce training and skill development (60 percent)
           Investment in equipment and technology (61 percent)
Claire McCartney, Associate Research Adviser at the CIPD commented: "It's fantastic to see such a leap in job satisfaction in the public sector since our last survey in the spring, especially in such uncertain times for the UK. There was a great deal of uncertainty before the referendum, so people might be feeling more settled, and many will be happy with the outcome based on their voting decision. Other reasons could include the optimism that usually comes with a new government, and it could be that some of the new messages we're hearing on fairness and equality might be resonating with public sector workers.
"Despite this positive outlook from public sector employees, the fact remains that employees in this sector are most likely to suffer with excessive pressure at work and exhaustion. This shouldn't be overlooked, as it can create real problems for employers and individuals. Previous research has shown that the public sector also has the highest levels of absence and number of employees coming into work ill by some margin, so it's crucial that employers address these issues before workers burn out and satisfaction levels take a nose dive."
The survey also found significant room for improvement in employee development and career progression across all sectors. A third of employees (33 percent) say they are unlikely to fulfil their career aspirations in their current organisation, over a quarter (27 percent) disagree that their organisation provides them with opportunities to learn and grow, and a similar number (24 percent) are dissatisfied with the opportunity to develop their skills in their job.
To download the full survey click here.