November 30, 2016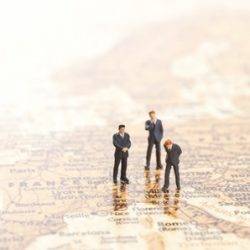 Germany has slipped down the rankings as one of the world's top employment talent hotspots, with other established economic powers such as the UK and France playing only minor roles in sustaining Europe's pre-eminence. According to the World Talent Report by IMD Switzerland, Denmark, Belgium, Sweden and the Netherlands occupy the top five places in the rankings – the first two retaining their standings from last year. Finland, Norway, Austria, Luxembourg and Hong Kong complete the top 10, with Germany 11th, Iceland 16th, Ireland 18th, the UK 20th and France down in 28th. The objective of the World Talent Report is to assess how countries sustain the talent pool necessary for businesses to maximize their performances. Austria was one of the biggest movers over the past 12 months, climbing 11 places to break into the top 10, while Belgium rose by six positions to take third spot. By contrast, Germany slipped out of the elite, dropping from 7th to 11th, after being impacted especially heavily by the economic crisis affecting much of Europe.
Professor Arturo Bris, Director of IMD's World Competitiveness Center, which publishes the report each year, said: "Talent is one of the competitive pillars of Europe. It's true that the region generally continues to face a number of problems, including poor economic growth, declining momentum and negative expectations.
"But the quality of its education systems and its commitment to developing talent from a very young age to retirement should preserve its long-term competitiveness."
Professor Bris, an expert in the fields of finance and global competitiveness, added: "Germany has been hit particularly hard, as is reflected in its loss of top-10 status. This is due to a combination of worsening business sentiment, which lessens the country's appeal to talent, and a decline in both education investment and quality of life.
"Times change, and the fact that Northern Europe offers the world's greatest concentration of business talent hotspots is now largely due to the Nordic countries. It's especially striking that nearly every one of these features in the top 10, and this is mainly because their education systems feed the economy with the required talent.
"It's also worth noting that small can be beautiful when it comes to talent management, as it's harder for larger countries to adopt and adapt effective systems."
A full breakdown of the IMD World Talent Report 2016 is available here.