July 17, 2015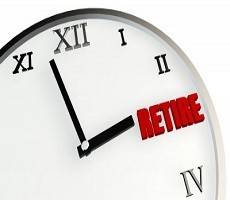 A quarter (28 percent) of UK workers expect their employer to create a part-time or flexible role for them once they reach the state pension age, according to new research from Aegon. Workers in healthcare (40 percent) administrative (31 percent) and engineering and manufacturing sectors (32 percent) are most likely to expect their employer to create a flexible role for them, while those in the creative arts and design sector (32 percent) are more likely to become self-employed and start up their own business. Nearly two thirds (61 percent) are planning to carry on working if they haven't saved enough by the time they hit their target retirement age; with more than one in three (36 percent) planning to continue working in their current role until they have enough saved; while one in ten (9 percent) expect to become self-employed.
Angela Seymour Jackson, Managing Director Workplace Pensions, Aegon UK said: "Workers across the UK are waking up to the reality that they will likely have to work well past their planned retirement age to make up for shortfalls in their savings.
"With so many expecting to work on past traditional retirement age on more flexible contracts, employers will need to move quickly to accommodate this new later-life work culture.
"Creating a flexible and inclusive workplace strategy won't only benefit those working longer to hit their savings targets but, according to recent research, will also prove good for business, adding £100 billion to UK productivity."
"While there are benefits for the economy in older people staying in the workforce, it should be a matter of choice as to whether people continue working and not simply down to a lack of savings. For this reason it's important that pension providers and employers engage workers early with their pension in order that they understand how on track they are with their savings."
While it's clear that the majority of people expect retirement to be a gradual process rather than a hard cut-off, most still aspire to retire earlier than the state pension age. By 2018 the state pension age will be 65 for both men and women.