December 15, 2014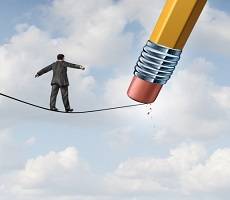 One in four UK employees feel disengaged, with an "excessive amount of change" cited as one of the top causes of work-related stress. According to the 2014 Towers Watson Global Workforce Study under half of employees (48%) feel that leaders are inspiring them to give their best at work and as a consequence, they are not as productive as possible. The research suggests that senior managers are not successfully managing and communicating change, with less than a third (30%) of employees saying that changes are well-implemented at their organisation. Effective leadership is also vital to a company's ability to retain its top talent as a lack of trust in leadership was named by workers as one of the top reason to consider leaving a job. And worryingly, only half (49%) of employees actually believe the information they receive from the senior leadership team.
Nick Tatchell, Director of Organisational Surveys and Insights at Towers Watson, said: "Our latest research shows that UK bosses are not as effective as they could be in driving strong performance from the workforce.
"Being a great leader means creating a culture in which employees can flourish by removing obstacles and providing inspiration. Having a significant segment of the working population worrying about too much change, without a clear steer from the top, qualifies as leadership failure."
A key component of change leadership is communication and the research shows a clear opportunity for improvement in this regard. Just 40 per cent of employees feel that changes are effectively communicated at their organisation and a similar number (49%) think that the reasons for changes are clearly explained. Only half of workers (49%) think company leaders are succeeding in building enthusiasm for change.
Richard Veal, UK Leader for Reward, Talent and Communication at Towers Watson, added: "There is no escaping the fact that companies need to continually change and innovate in order to minimise emerging risks and capitalise on new opportunities created by evolving customer demand.
"However, how they communicate those changes is crucial to business success. A change-management programme needs to be accompanied by a comprehensive communications plan that delivers sincere, clear and consistent messages about the future.
"The best leaders understand the importance of engaging employees at an emotional level. They address difficult issues head-on in their communications to staff, but at the same time create excitement around what is to come – rather than the current fear and disillusionment that our research highlights.
"Strong change leadership requires CEOs to know what success looks like and how to tell a story. It is about giving as much specific detail as possible but also acknowledging what is not yet known. They need to demonstrate transparency and apply a personal touch by going above and beyond the corporate messaging.
"They also need to find opportunities to actively involve employees in plans by facilitating a two-way dialogue will also support engagement goals. Above all, leaders need to come across as authentic in order to inspire the confidence and respect of the workforce."