November 25, 2016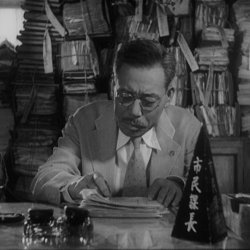 The idea of creating a paperless office has been circulating for at least 40 years. Business Week famously forecast its arrival in 1975, predicting that paper would be on its way out by 1980 and dead by 1990. However, it's almost 2017 and even with new and innovative digital technologies that enable us to operate in a highly connected world, the paper-light office is still far from our reality. Yet institutions from a variety of different sectors are leading the way when it comes to driving initiatives forward to going paperless and paper-light. For example, to address the need of approximately 12 million people in the UK that annually fill in a self-assessment tax form, plans have been put in place by the government to give individual digital accounts, aiming to allow more than 50 million individuals and small businesses to manage their tax affairs online. As a result, costs will be significantly cut by erasing expensive and laborious bureaucratic processes in the long-term, whilst fundamentally streamlining and simplifying intricate business services and applications.
But it's not just a matter of cost reduction. The benefits to using online services are widespread. Meeting environmental commitments is important in today's business climate, which may be an all-important factor in winning new business from the growing list of organisations with strict environmental and sustainability policies. These kind of costs could be a thing of the past if businesses fully integrate paper-light into their business strategy.
Paper-light enterprises have also opened the door to the 'work from anywhere' culture that is becoming more popular every year. A recent study conducted by the Centre for Economics and Business Research found that 96 percent of workers in the UK with a flexible working option utilise this opportunity, while eight in ten would do so if it were available to them. Alongside this, it has been found that the UK economy would significantly benefit from flexible working, having the potential to add an extra £11.5 billion per year through increased productivity of available working hours.
Evidently, there's a wide range of initiatives that are taking place to enable more businesses to go paperless or paper-light. Many businesses are realising the potential, as highlighted by a recent research paper, conducted by Association for Information and Image Management (AIIM), which studied the use of paper-light documentation in the workplace, with some fairly promising results. However, whilst positive, the research does indicate that there is a long road ahead.
Most organisations agree that reducing and removing paper is a best practice, but only 25 percent of these indicated that they run a clear/paper-free office environment. This figure might appear discouraging at face-value. In fact, it is a promising insight into the potential of paper-light documentation, considering that it is an 18 percent improvement from last year's report. The research paper also highlights that 65 percent of firms are still signing on paper, despite the growing use of digital and eSignature technology. A promising 43 percent of respondents said that paper was decreasing within their organisations.
When queried about the reasons for not implementing paperless technology, 39 percent of respondents cited that a lack of understanding and awareness of paper-free options were key reasons for not taking additional steps. This alone indicates a growing need for further education and access to resources, which are integral to approaching and initiating a paper-free project confidently. Indeed, creating a paper-light world requires a long-term strategy that goes far beyond simple digitisation, and comprises of many intricate components.
A general theme throughout the report is that companies will certainly be expanding their paperless strategy within the next few years. 40 percent of firms indicate that they have a number of paper-free business processes and they intend to implement more in the years ahead. Demand for this form of communication is also on the rise for 46 percent of companies, which indicates that firms are under pressure to adapt to this new trend.
Paper-light or paperless technologies will help businesses retain a competitive edge by reducing costs and offering more streamlined services to employees in our increasingly digital economy. It enables new ways of working, in which employees will be able to access critical information with the touch of a button, from anywhere at any time. Increased demand for paperless technology compliments the rise in flexible working, and has the capacity to change the way people work now and for years to come.
Main image: A still from Akira Kurosawa's film Ikiru. 
______________________________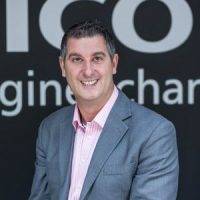 Chas Moloney is a Director of Ricoh UK