May 19, 2022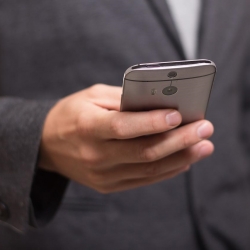 Most businesses have undergone some form of digital transformation over the last two years simply to remain afloat. This has typically involved a total shift to the cloud, the relocation of inhouse comms rooms to co-location facilities, or incorporating remote login functionality into core IT systems to support home/hybrid working. This also boosted the demand for cloud computing courses. Whilst 5G, all fibre broadband and cloud computing have been gaining traction for a while, the pandemic has given agile working a turbocharge. This change has resulting in businesses relocating to smaller premises with flexible, more appealing leasing contracts. Hybrid working has also affected many internal departments, none more so than procurement which has been totally transformed
The procurement role has progressed from simply sourcing physical assets on behalf of different stakeholders for the best possible price to leveraging IoT, cloud computing and asset management technologies to streamline processes, and offer greater insight into product lifecycles for efficiency reasons, so the associated cost savings can be reinvested into the business. The bigger challenge for procurement officers therefore is ensuring an organisation does not become burdened with second-rate telecoms, cloud and cabling providers that cannot maintain competitive price points.
Central to hybrid working is guaranteed mobile connectivity and superfast internet access. These requirements will become increasingly important when the UK's PSTN network is phased out (on target to be completed by 2025) and replaced with IP comms.  You could be forgiven for thinking that implementing the latest W-Fi systems would provide the connectivity channels needed for human2human and machine2machine communications, but this is not the case.  The super-fast uplink and downlink speeds needed for bandwidth hungry services are depicted by the location of a wireless-enabled device in relation to the Wi-Fi access points. And the further away they are, the less reliable they become because they are dependent on line-of-sight internet. What's more Wi-Fi only systems do not  cover all bases in the modern workplace because the trigger mechanism for many IoT technologies is cellular because of its universal availability.
Numerous factors at device level can cause quality of service issues
Assuring optimal voice and data coverage is increasingly being delegated to procurement teams in the first instance and their ability secure the best possible deals without compromising quality of service. This seamless connectivity isn't just limited to the workplace either. Homeworkers also need reliable voice and data coverage if they are to be productive and numerous factors can impact quality of service. Mobile signal strength, unless wholly managed on a private mobile network, can be highly variable depending on location, terrain, topography, building materials, electromagnetic spectrum, adverse weather conditions, the proximity of MNO base stations, number of connected handsets or IoT devices at any given time, services being used, what for etc.
Numerous factors at device level can also cause quality of service issues. These include the make, manufacturer, model, and mobile operator. Additionally, smartphones and other wireless-enabled devices are designed to automatically connect to mobile phone masts with the strongest signal, within parameters set by the mobile network. If there is a capacity issue, for example, the device will often be instructed by the mobile network to look for an alternative signal source and not necessarily revert to the mast with the strongest signal once this has been resolved. All these factors need to be constantly monitored if optimal connectivity is to be assured.
All these challenges can be overcome by regularly carrying out mobile coverage surveys, but not all surveys are created equal and procurement teams must be careful about the allure of "free surveys". Nothing in business is free and these so-called free surveys usually discover "issues" that can only be resolved by deploying expensive solutions or signing up to lengthy contracts you can't easily get out of.
Moreover, whilst there is an abundance of site survey tools readily available, few of them can provide a hierarchical view of the coverage state of play. This is because they consider the situation from either a handset or network level. It is essential that both are taken into account, particularly if there are multiple locations or home working scenarios to contend with, as any investments made could end up being expensive white elephants.
Procurement teams need a cost-effective means of conducting mobile site surveys prior to an office relocation, switching to hybrid working or changing providers to remove connectivity risks and offer peace of mind. Repeat surveys must also be considered in line with changes to mobile services as spectrums are re-farmed.  One such system capable of delivering the detailed insight needed at an affordable price point is QuantumPath
Procurement may well have morphed beyond all recognition, with the role being less about sourcing physical goods and more about effectively deploying the right technology platforms. However, 24×7 connectivity is integral to their operability and regular mobile coverage surveys carried out dynamically are needed to assure quality of service going forward. Not only do they enable smooth operations for currently deployed tech, the outcome of a mobile business survey will also ensure a company is in a position to implement next-generation technologies so they can profit from AI and automation.