October 19, 2022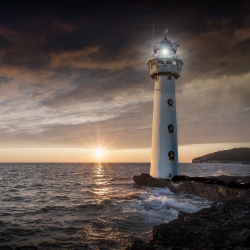 The last few years have seen our approach to work change dramatically. Technology has helped to unlock whole new ways of communicating and interacting, providing the flexibility for employees to work in a way that suits them best and creating a large number of remote workers for the first time. Even before the Covid-19 pandemic hit, this switch was on the cards. From an employer perspective, digital tools can allow for communication across the world, opening up access to a whole host of talent and wider consumer exposure.
And whilst this is all important, there has been less focus on how we can use technology to promote personal wellbeing and ensure we are looking after ourselves when connecting and working remotely.
It goes without saying that looking after wellbeing and mental health is important. Positive wellbeing can encourage a more resilient workforce with better staff retention and productivity. If employers don't encourage a healthy work-life balance and employee wellbeing, the entire team feels the impact. Digital wellbeing plays a key role here.
Amongst the solutions that have been tested are apps that have been designed to allow remote workers to enter data about their wellbeing progress and provide personalised recommendations with access to support from a range of resources.
This is backed up by my recent research which found that digital tools can be a viable way of empowering individuals to take control of their health and wellbeing, even when distanced from colleagues and friends. However, there are important factors that must be present in digital interventions to make them appealing to remote workers.
Firstly, there must be an opportunity for social interaction. Static websites that simply display information to the user have limited effectiveness and fail to encourage engagement as individuals become bored and begin to disengage with the material.
The likes of Facebook, Instagram, Twitter and TikTok enable social interactions through carefully curated algorithms that are designed to feed the kinds of content its users are going to like and engage with. They vitally enable people to engage in social interaction and make their own content. Humans are hard-wired to contribute, to share thoughts, ideas and experiences. Providing a platform where conversations, photographs and other media relating to a topic can be shared naturally promotes engagement and involvement.
Promoting positive digital wellbeing
Ultimately, the development of any technological solution should be a collaborative process between employers and employees. Each party should work with the other to co-create their social experience and explore how wellbeing can be enhanced. Every business has unique opportunities, resources and challenges. Whilst 'off the shelf' interventions may be available, they can only go so far.
This is where the inclusion of social media elements into digital well-being tools can help again as it gives the possibility of tailoring the information for different people. Much like a static website, it's important to not overwhelm users with too much information as this can lead to choice fatigue and disengagement from wellbeing support.
When actively managed, social media style platforms can promote support and ownership. Setting up friendly competitions and challenges will not only get workers moving, but also bring out teamwork and collaboration. Platforms can also be adapted to include elements of gamification to promote engagement. Virtual badges, unlocking achievements and digital certificates can create a sense of progress and achievement towards a goal.
It needn't be laborious, either. With a good internal digital social system in place, you can track engagement and see what is working for users and what is not. Has an employee thought of a quirky new idea? They have a space to share it with others. Is no one clicking on that page full of tips and tricks? Then maybe the business can re-visit its design.
The need for collaboration
 A lot of the time you will find that those who may not typically engage in particular activities in the outside world, actually do so virtually. The online disinhibition effect (where people can feel safer communicating thoughts and ideas online than in person), may help us to hear the voices of those who are unheard in more traditional approaches to wellbeing.
Working has changed rapidly since the pandemic; ensuring that employees log off on time is just as important, but sometimes challenging to implement. Whilst many businesses are taking active steps to support wellbeing by introducing flexible hours or ensuring there are gaps left between back-to-back virtual meetings, the importance of digital wellbeing may be less apparent.
Given that poor mental health and physical inactivity have been associated with poorer workplace performance, the importance of actively engaging with employees' digital wellbeing cannot be understated.