February 1, 2018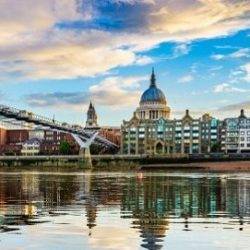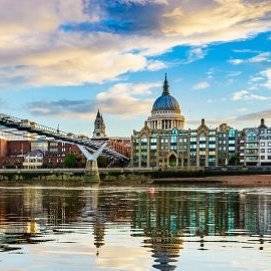 There have been 18 months of faltering net effective rents within the commercial office market in the Capital since the Brexit referendum, with ten of the 18 Central London office submarkets monitored in Cluttons' latest London Office Market Outlook report registering rent falls in the final quarter of 2017, buoyed by additional incentives such as contributions to fit out costs and even delayed completions becoming commonplace in many locations.  The report also raises concerns about the potential for an oversupply of serviced offices within the Capital. However, despite this and a perception that Central London offices are currently fully prices or possibly over-priced, by both occupiers and domestic investors, London remains a resilient city, continuing to attract high volumes of overseas capital. Employment growth is of course expected to be influenced by both the levels of GDP growth during 2018 and the Brexit divorce proceedings, which in turn will affect rental values. But says the report, aside from concerns over Brexit, there is no evidence from recruitment agencies to suggest a current, or planned exodus of finance and banking professionals from the City.
The current picture suggests that West End locations like Noho/Soho/Covent Garden and Paddington remain resilient, with rents holding steady, underpinned by low vacancy rates (circa. 4 percent, CoStar), limited development pipelines and proximity to the Elizabeth Line (Crossrail).
Meanwhile, Canary Wharf has become "a bargain location", where occupiers are almost certain of securing a good deal. For instance, some space is available from as little as £37.50 psf, accompanied by a 30-month rent free period on a 10-year lease; something that is unmatched in many other Central London locations.
Serviced office concerns
Figures of around 3 million sq ft and a vacancy rate of 5.7 percent for the last quarter of 2017, may appear healthy on the surface, with over 500,000 sq ft of pre-lets agreed, but there is increasing concern over the portion of this space that will be returned to the market via the ever-buoyant serviced office sector.
The report states: "Whilst large deals, like the WeWork pre-let of 186,000 sq ft at The Stage in EC2, are positive for statistics, the rental reductions being recorded suggest that actual demand remains relatively subdued. To create an accurate picture of the take up, the availability of desk space within these serviced of offices should be factored into overall vacancy as many of the larger serviced offices can take up to 12 months to be fully occupied."
There is some concern been raised about the potential for an oversupply of serviced offices. The Instant Group, for instance, reported that the amount of serviced office space in London grew 20 percent last year; but says Cluttons': "Our own experience is that many larger corporate occupiers are still seeking conventional lease lengths for their core space, however they do require an element of flexible space to facilitate future expansion."
Predictions for 2018
The report predicts that: "London's office market will continue to evolve and adapt, with increased levels of flexible working for instance, likely to fuel demand for shorter leases. Furthermore, the opening of the Elizabeth Line (Crossrail) later this year will benefit markets directly in its path, as the positive impact of this major infrastructure improvement filters through."
It adds: "Assuming these current market trends continue, it is our view that rents and capital values are likely to continue softening during 2018. Our view is that capital values may decline by 3 percent to 5 percent on average, over the next 12 months.