January 21, 2015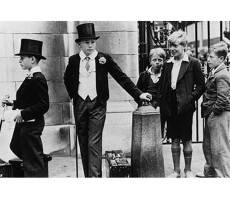 The divides in the UK economy are not only geographical, but also technological. That is the conclusion of two new reports into the country's economic makeup and the differences that mark out the North and South of the UK as well as its rural and urban economies. While the Centre for Cities 2015 Outlook report has focused attention on the North South divide with widespread media coverage, the Federation of Small Business (FSB) has also identified a second split between the digital economies of urban and rural areas. The former report paints a picture of a two-speed economy and a widening gap between South-East England and the rest of the UK while the latter highlights the damage done to businesses in rural areas as they struggle to cope with sub-par broadband.
According to the Centre for Cities Report, the gap between Britain's best- and worst-performing cities has dramatically widened since 2004 to create a "two-tier economy of dynamism and decline".  The study claims that for every 12 net new jobs created between 2004 and 2013 in cities in the South of England, only one was created in cities throughout the rest of the UK. It found that the UK economic growth between 2004 and 2013 was focussed on a handful of cities, especially London, which have seen their populations boom, their number of businesses grow, and thousands of new jobs created. At the same time in other cities, migration of young and skilled workers, a lack of business growth, and falling employment opportunities have led their economies to contract.
Andrew Carter, acting chief executive of Centre for Cities, said: "Five months out from the election, this report makes the strongest economic case yet for the next government to step up to the challenge of investing in the long-term success of our cities, and build a brighter future in which more people and places can contribute to, and share in, prosperity and growth. The stark picture the report paints of the enormous gap in the fortunes of UK cities over ten years underlines why a 'steady as she goes' approach must be scrapped. We must move from thinking that bundling up new funding streams with bureaucratic delays, or simply tinkering around the edges with well-intentioned announcements, will be enough to reverse trends that are becoming increasingly entrenched."
Meanwhile The Federation of Small Businesses (FSB) has released its findings into the differences between the experiences of businesses in rural and urban areas and concluded that the UK has a "two-speed digital economy". Its research found that just short of half of all rural small businesses are unhappy with the quality of their broadband services compared to 28 percent of urban small businesses. The report predicts that the divide will grow over the next two years just when more and more small businesses are becoming increasingly reliant on good broadband services.
Of those surveyed, 77 percent of small businesses said that email is already "critical" to their business operations while 57 percent need broadband to effectively communicate with and serve their customers. Nearly half (47 percent) of rural businesses from across the UK said they were dissatisfied with the reliability of the service, with 61 percent complaining of poor connection speeds. Overall, 49 percent of rural small businesses are dissatisfied with the quality of their broadband provision, compared with 28 percent of urban small businesses.
The FSB claims "the current lack of broadband infrastructure serving small firms threatens the expansion of the £400 billion rural economy". As we reported recently more and more people are looking to move out from cities to urban areas to enjoy a better quality of life while using technology to stay in touch with their employers and clients so the issue will become more acute if the Government doesn't act soon. According to the FSB report, the current rollout of broadband means that only 16 percent of rural businesses have access to super-fast broadband and the plan for a 95 percent rollout of 24Mbps broadband is not "sufficiently ambitious". Instead the FSB has urged the government to "conduct a comprehensive review of broadband policy", including a commitment to accelerate the roll-out of 4G mobile services.
Mike Cherry, National Policy Chairman for the Federation of Small Businesses, said: "This research paints a worrying picture of a divided business broadband landscape in the UK, and unless addressed highlights a clear obstacle to growth in the coming years. We risk seeing the emergence of a two-speed online economy resulting from poor rural broadband infrastructure. A reliable connection is now viewed as a key business requirement by 94 per cent of small UK businesses, yet continued poor connectivity in rural areas represents a huge missed opportunity for economic growth in many parts of the country. These gaps and weaknesses need to be addressed as a matter of priority with the minimum of 10 Mbps to all business premises by 2018/19, and a pledge to deliver minimum speeds of 100Mbps to all by 2030."
Then again, the UK as a whole appears to lag many of its international rivals according to another  report from cloud computing firm Akamai. It claims that Britain has the 12th fastest broadband network in Europe despite a government pledge that it would possess the 'best superfast broadband network in Europe by 2015.' The report found that average speeds totalled just 10.7 megabits per second in the third quarter of 2014. This was 17 percent higher than last year and placed Britain 19th in a global State of the Internet ranking. However, Britain did manage to outperform some other large European countries including Germany, France, Spain and Italy all of which failed to exceed the 10Mbps level.