June 1, 2017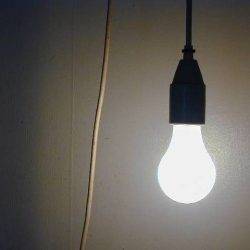 Issues with the quality of their workplace lighting frustrate the majority (83 percent) of UK office workers; while 80 percent experience negative symptoms due to poor lighting a new study suggests. The survey by Lutron Electronics focused on key areas including the impact of lighting on mood and wellbeing and whether workers had personal control of their lights or were subject to standard lighting control settings across the office. Understandably, 88 percent of UK respondents said that their office lighting is important or very important and one third (32 percent) stated that their existing workplace lighting aids them in the accuracy and visibility of their work. In addition, 27 percent believe it allows them to focus more while 25 percent said it increases their general wellbeing. However, 35 percent of overall respondents said their existing office lighting does not have any positive impact on them at work. This figure is even higher (44 percent) among those in large companies with more than 5,000 employees and amongst the most senior generation (55+), where it reached more than half (51 percent).
When asked about the main irritations with office illumination, issues cited included not being able to control the lights (34 percent), artificial light being too bright (33 percent) and discomfort due to sunlight glare (28 percent).
"Keeping employees happy and productive at work should be a priority for UK employers," said David Ribbons, director of sales for Europe and Africa at Lutron. "Our study shows that a significant number of employees are frustrated by their lighting environment and are impacted by its negative effects. Luckily, a simple, retrofittable lighting control solution is available to alleviate most of these concerns."
Eight in 10 UK office workers have suffered negative symptoms due to poor lighting. Almost half (49 percent) have experienced headaches. Almost as many (48 percent) have experienced eyestrain or eye irritation due to lighting issues. Some 40 percent also reported tiredness, all due to poor lighting.
"Despite the large majority of employees being frustrated with their office lighting, overcoming this problem is actually far easier than businesses might think. Companies need to either hand over the controls of their office lighting to employees, so they can adjust the light according to their needs, or ideally put in place a fully integrated lighting and shading solution, that automatically creates the optimal light setting in each room," Ribbons added.