May 7, 2019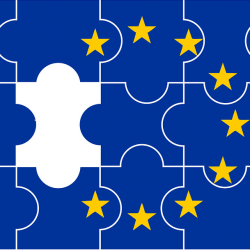 More than half of UK companies say the referendum result hasn't affected their ability to retain EU staff so far, according to  research from REED. Despite this positive news, the poll of nearly 500 UK senior professionals for its research revealed that a third singled out getting access to EU workers as the biggest issue for their organisation around Brexit. However, there is also strong support for getting access to the EU market (44 per cent) with 70 per cent of those asked wanting a close relationship with the EU when and if the UK leaves the EU.
Other views of UK professionals were also shown in the #BigQuestion research, with the majority (80 per cent) saying that the government has done a bad job of Brexit, making it an unnecessarily difficult process. Additionally, 67 per cent feel their organisation hasn't received enough advice or support from the government and as such, almost three quarters (71 per cent) of finance professionals support the government's decision to delay Brexit, believing we are not ready to leave.
Chris Adcock, Director of Reed HR, says: "Businesses have been paying close attention to the progress of Brexit and the latest extension until October 31st may give some breathing space for companies to continue to prepare, but it's clear from this research that they need more information to determine what shape those preparations should take.
"With talented people still the bedrock of any successful company it is of some comfort that there hasn't yet been a mass exodus of EU talent, but in order to prevent that from happening after we leave the EU businesses are asking for a deal which gives access to EU workers."
As government negotiations on a final deal are ongoing, some businesses have even prepared for the possibility of a 'no-deal' Brexit. While only nine per cent say they have prepared extensively for no-deal, more than a third (37 per cent) have done a little preparation. However, 46 per cent have done none at all.
Chris Adcock continues: "From an employment perspective our research indicates, while some businesses have tried to prepare as best they could for all eventualities, many businesses will feel they cannot take steps forward and plan until a Brexit decision is made.
"UK businesses are resilient and determined to prepare themselves, and their employees, for any changes to the economic landscape. But they need help to do so. By providing the right talent for the future of UK business, we can help our clients with those preparations in some way. In this ever changing climate, we must all continue to monitor, plan and react to the economic situation as quickly as possible."