October 18, 2013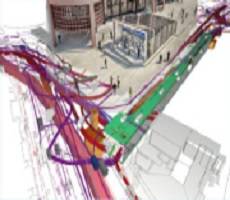 The Royal Institution of Chartered Surveyors (RICS) has become the first global professional body to introduce the first recognisable building information modelling (BIM) standard. Employers and clients are struggling to find industry accepted criteria on which to base knowledge of practitioners' BIM skills, while BIM competent professionals lack a single indicator that will demonstrate their abilities to the sector. This has resulted in different assessment methods being used across the industry. RICS' BIM Manager Certification aims to assure contractors, consultants and investors that the professionals and firms delivering construction and infrastructure projects have the relevant knowledge, experience and skills to implement BIM at an industry tested and approved level.
Alan Muse Director of RICS Built Environment Professional Groups explained: "Over the last year, we have seen a growing number of members and the wider industry come to us looking for a basis on which to judge BIM competencies. We have directly addressed this need with the development of Certification.
"This provides the sector with a trusted kitemark that will clearly demonstrate the existing experience and knowledge of construction professionals. We are also planning a Certification for Facilities Managers and Geomatics professionals. In addition, we are looking at the emerging effect of BIM on our traditional qualification routes and will use feedback from the Certification to inform this process."
The new Certification will be open to Quantity Surveyors and construction professionals already working with the technology, with entrants assessed by a group of experts from across the industry.
To sign up to the RICS Certification visit www.rics.org/bimmanager