April 1, 2019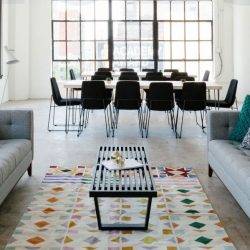 New service charge rules which aim to ensure there are no hidden costs and clarity around disputes, come in to force today (1 April 2019) and are mandatory for RICS professionals. 'Service charges in commercial property' has been developed with industry leaders, including major property organisations and professional bodies to secure transparent, upfront and fair costs for businesses as part of the maintenance and upkeep of their building. Amongst the rules, any charges incurred by the tenant must be explained fully at the outset and in accordance with the terms of the occupational lease, whilst any upkeep costs not specifically mentioned or explained in a lease must be made irrecoverable from the tenant.
To ensure further transparency, landlords/property managers must now provide tenants with a service charge matrix showing the basis for recovery of all maintenance costs. This will help protect tenants from paying any hidden charges; reducing disputes and helping both parties to budget better and maintain up-to-date accounts.
There are also mandatory requirements outlining how service charge monies should be held within bank accounts to better protect both landlords and tenants.
Paul Bagust, RICS Global Property Standards Director commented: "As a tenant, you want to make sure the charges you're paying are fair and reasonable, and as a landlord, you want to ensure the costs of running your building are covered and are paid on time. Our new service charge rules will help both parties achieve this, whilst ensuring they adhere to the highest ethical and conduct standards."
He adds: "These requirements are a collaborative effort of many professions – including the Institute of Chartered Accountants in England and Wales (ICAW), the Law Society and the British Property Federation – coming together for the benefit of consumers. Therefore, they reflect the needs and opinions of both landlords and tenants, and the specific considerations of these different sectors."
Michael Lewis, Head of Property Asset management at Knight Frank added: "Until now, there's only been industry guidance available for the management of service charges. This has caused a lack of clarity for both tenants and landlords around what maintenance costs can be charged for and when, so these new rules are very welcome and in everyone's interest. They will help to improve standards, fairness and transparency in the management of service charges and reduce the causes of disputes.
"Service charges on different commercial buildings will also be easier to compare now too. If you're looking for a property to lease or buy, this will help you make the right decision on which premises to choose, in relation to service charges."
RICS has worked with major professional bodies and property organisations – representing owners, occupiers and managing agents – to produce the recommendations in the 'Service charges in commercial property' professional statement, including BPF, BRC, BCO, PMA, Corenet, REVO, PMA alongside ICAEW and the Law Society.
___________________________________________