March 19, 2018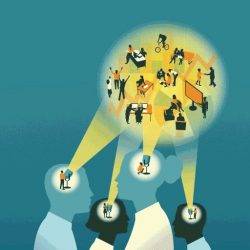 A new study commissioned by Ricoh Europe claims to reveal the factors that European business leaders believe are keeping them from achieving workplace agility. The list is topped by regulation (39 percent), lack of investment in new technologies (37 percent) and inescapably rigid internal hierarchies (35 percent) according to the 2,140 business leaders surveyed. These barriers limit what the report calls 'the fluid, agile nature of a digitally empowered workplace that enables companies to quickly capitalise on changes in the market'.
At the same time, only a  minority of the business leaders surveyed are even trying to foster an agile working environment in their organisations. Only 33 percent claimed they actively encourage a workplace that prioritises quick reactions to customer needs.
Many business leaders view the adoption and improvement of digital workflows as a key area of development. The most cited top priorities for improving agility are data analytics (50 percent), management processes (41 percent) and financial processes (39 percent). Deploying analytics technology to spot new trends and opportunities has also become the norm for the majority of business leaders (60 percent); emphasising the fact that the smarter use of data is key to improving agility.