January 26, 2016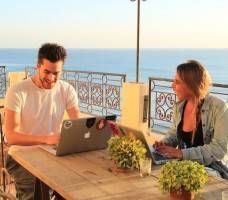 The number of people who work from home or travel as freelancers has grown rapidly in the last 25 years. In 1990, as a percentage of the US population only 5 percent fit this classification, today it is closer to 30 percent. From photojournalists to graphic designers, to computer programmers – an increasing number of people are leaving the traditional office behind. The underlying reason is not difficult to establish. People are taking advantage of the opportunities offered them by technology. It's no coincidence that the number of people working remotely has risen in parallel with the growth of home computing and internet connections, and more recently mobile technology. While the majority of those that traditionally followed this path became self employed, today companies are beginning to hire people to key positions without actually needing them to work from the office. Remote work is no longer just a freelancer's game.

Take Airbnb, the online marketplace for those selling and seeking accommodation when travelling. Around percent of their long term staff work outside of the company office. The developer behind web browser Firefox (Mozilla) have more employees that work remotely than at their official workplace. WordPress developer Automattic don't even have a workplace. 100 percent of their workforce do their jobs from any location of their choosing.
Bargain Fox looked in to this phenomenon more closely in a new infographic and uncovered the growing world of the digital nomads. Unlike remote workers of old who generally took their work office and mirrored it at home, nomads (as the name suggests) travel the world making their office wherever they happen to be. This is possible without anything more than a laptop or tablet and a restaurant's wifi connection.
Many nomads are not necessarily high earners but it is the lust for travel that drives them. Instead of working in bars or other typical traveller jobs, they use their digital skills to tie them over until the next flight or visa renewal. Destinations like Bali in Indonesia (a hub for digital nomads) have much cheaper rent and living costs than silicon valley, London or any other American or European city. So the act of travelling is often actually a money saver.  Of course high earners and business owners also adopt the digital nomad lifestyle, benefiting from a global network of business and startup opportunities. What both groups and those in between have in common, is that modern technology affords them a new type of freedom and self autonomy that didn't exist 15 years ago, and that's only going to become more pronounced in the years ahead.
Take fledgling apps and websites like Nomadlist that aids users in finding the best destinations for nomads, or Caravanserai that aims to become hub for co-living arrangements, where nomads can find temporary accommodation with other like-minded people.
This was an outgrowth of the co-working spaces that have been popping up in recent years. The idea is that although you don't need go to "the" office anymore, nomads can still benefit from shared offices wherever they happen to wind up that week. They boast stable wifi, electricity, conferencing rooms and networking opportunities. But there's also a modern fusion of leisure, from surfing to yoga, depending on where in the world you're looking. For example The Blue House in Taghazout Morocco (pictured ,top) allows nomads to kick back in a relaxed beach environment, while The Hub in NYC is a "socially conscious," modern office complex.
____________________________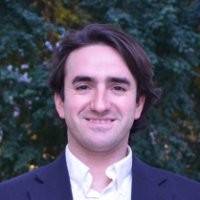 Georgi Georgiev is the Marketing Director of Potential Asia