May 15, 2020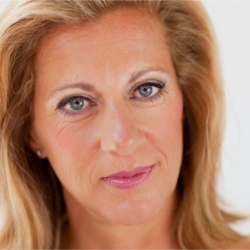 One of the UK's greatest ever athletes and now a corporate wellbeing consultant and speaker, Sally Gunnell discusses with Kate Usher the challenges faced by women in the second half of their lives, in the latest Workplace Insight podcast. Sally is the only female British athlete ever to hold the Olympic, World, European and Commonwealth titles for 400m Hurdles. Her world record time still ranks in the top 10 fastest times, ever.
"It's easy to miss the magnitude of her achievement considering the British medal haul at recent Olympics," says Kate, "But Sally did all this at a time when our Olympic gold medal haul was just five. Her achievement was extraordinary. It is therefore all the more inspiring that she is now a respected keynote speaker and runs corporate wellbeing training, drawing on her considerable knowledge and experience to benefit all our working lives.
"All in, all women are doing the best they can, under difficult circumstances, yet they have extremely high expectations about what they can achieve. It is detrimental to believe that we can be successful on every front, all of the time. Sally believes that we need to be "true to ourselves" recognising what is important to us, to give ourselves some breathing space to make decisions, to think things through and to look after our wellbeing."
Kate is a menopause and relationships coach and the author of a new book: Your Second Phase: Reclaiming Work and Relationships During and After Menopause. She works with women and those they interact with, helping them to have open and informed conversations to positively prepare women for the second phase of their lives. Kate previously had a successful corporate career as a Project Manager.
All of the Workplace Insight podcasts are available on Soundcloud, Spotify and iTunes, or you can simply listen online below.