May 13, 2021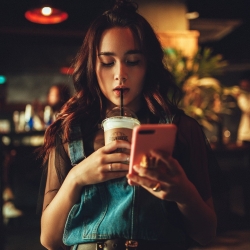 New research from Microsoft Surface claims that 64 percent of Brits agree that seeking greater balance in their lives has become even more vital through the pandemic and 63 percent are in favour of a three-day weekend to help them achieve a greater work life balance.
The research also claims that while 65 percent of the nation say a silver lining to the pandemic has been finding a better balance in their lives, a further two thirds are fearful that these positive changes will be lost as lockdown eases.
When it comes to challenges and pressure in achieving balance, 32 percent of Brits say an inability to say no is their downfall, while 35 percent of females say comparing to others on social media who have seemingly struck the perfect balance is their biggest pressure point – compared to just 26 percent of males.
"Many of us are hoping to hold onto some of the positive habits we've fostered in lockdown"
Yet, despite these challenges 60 percent of Brits think achieving the perfect work life balance is possible with research also highlighting the quirky ways Brits are escaping the stress of work and finding greater balance.
As many as 27 percent said getting into a gripping TV series is essential, 22 percent of Brits let their hair down by cooking new recipes, and of course endless cups of tea throughout the day (27 percent) were all vital tools to achieving balance through the day.
Kate Wright, Director of Microsoft Surface, UK and Ireland says: "As millions of Brits continue to adjust their lives to an evolving new normal this spring, summer and beyond, the research shows that many of us are hoping to hold onto some of the positive habits we've fostered in lockdown when it comes to work life balance. And while, positive to see that 68 percent of Brits feel that they've struck a good work/life balance we know that it takes time, energy, and often good humour to foster this in our everyday lives."
Image by Kirill Averianov