February 18, 2021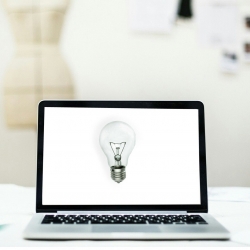 Research released by Mettle and YouGov estimates that the UK's growing self-employed and side hustler movement will contribute an estimated £125 billion in turnover to the UK's economic recovery in 2021. Furthermore, small and medium-sized businesses (with 1-49 employees) are estimated to contribute approximately £310.46 billion.
Pre-pandemic in 2019, the Office of National Statistics (ONS) stated over 1.1 million people were either employed in two jobs or self-employed in addition to having another job. COVID-19 has only accelerated this and the growth of the self-employed and side hustler movement, with changes in employment and lifestyles pushing more people to work for themselves than ever before – either through choice or out of necessity of being furloughed or made redundant. The population of self-employed workers in the UK now sits at over five million, making up 15 percent of the UK's workforce.
Around 25 percent of all UK adults now consider themselves to be a side hustler, according to Henley Business School. Having 'a side hustle' in addition to a full-time job (from freelance design work, to a passion such as wedding photography), has for the first time for many, become a necessity to supplement income.
Mettle's research surveyed 2,194 self-employed workers to uncover the role of this segment in boosting the UK economy, the barriers they faced when starting their venture, and the role of banking organisations in helping them thrive.
According to the research, the most popular motivation for going solo was the flexibility and freedom it provided (57 percent), followed by their desire for a change in work/life balance (38 percent), and wanting more meaning and purpose in their life (24 percent). Those aged 55 and over are leading the way when it comes to self-employment, with 38 percent of limited companies and side hustles formed post-March 2020 having been established by that age group.
"More people are choosing to start or create something of their own"
The rapidly expanding self-employed and liquid workforce movement is being supported by a rise in challenger banking solutions that provide online products and services. The majority (83 percent) of respondents who use challenger bank services and feel supported by them, felt this was because of the ability to do everything virtually, their bank's ability to get things done quickly (61 percent) and the fact that their innovative technology and products are more compatible with their business needs (51 percent).
Compounding this, the COVID-19 pandemic is making the challenge of running a business or side hustle even more difficult. 57 percent of those surveyed are not looking to expand their business or side hustle or enter a new sector in 2021, with over a quarter of respondents specifically not looking to expand (29 percent) citing the UK's economic uncertainty as the reason why.
Image by mohamed Hassan