August 2, 2021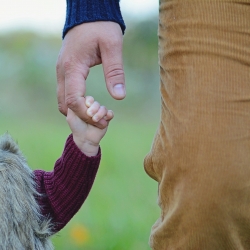 Throughout the pandemic many workplaces have offered their employees more flexibility. Flexible working options such as adjusting hours, days, or place of work, are attractive to many employees. New research by Bupa claims that 27 percent of working parents want to see more flexibility at work, too. One area that's surged in popularity over recent months is shared parental leave. This is where both parents can take time off in a more flexible way during a baby's first year. The new research claims there has been a 33 percent increase in Google UK searches for 'shared parental leave' over the past year, too.
Bupa has analysed every country in Europe to find out who offers the most statutory maternity and paternity leave for new parents (the number of days new mums and dads can take off work whilst still being paid from their employer when a child is born). The research has shown that Nordic countries are paving the way for more flexible parental leave, allowing parents to share their time-off. New parents in Sweden are entitled to 480 days leave after their child is born, compared with 50 weeks (380 days) in the UK.
An analysis into every European maternity policy found that Bulgaria offers the highest paid time away from work (58.6 weeks). This is closely followed by a wealth of countries offering 52 weeks of statutory paid leave, including Albania, Denmark, and Serbia.
Whilst the UK currently offers new mums 52 weeks off, only 39 weeks must be paid by your employer. This ranks the UK in 6th place, tied with Kosovo and North Macedonia.
Paternity leave varies widely across Europe, but in general fathers are entitled to fewer days off work compared to new mothers. The average paid paternity leave is just 3.4 weeks, compared to 23.1 weeks for statutory maternity leave.
Nordic countries (Sweden, Norway, Finland, and Iceland) offer generous paternity leave policies, with Sweden offering the highest statutory paternity leave at 34 weeks.