September 14, 2015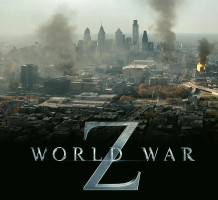 If, like us, you've grown tired of the endless media focus on Generation Y and its often unfair portrayal based on a clump of stereotypes, then brace yourself. Generation Z, defined as people currently under the age of 19, is now entering the workforce and, according to a new study commissioned by Ricoh Europe, the three demographics it will join at work are dreading it. Nearly two thirds (63 percent) of Baby Boomer, Generation X and Generation Y employees surveyed in in Europe, Middle East and Asia say they expect workplace tensions to increase with the arrival of a fourth generation and half (52 percent) say their employers are already failing to meet the needs of different generations in the workplace. More positively, there was almost universal agreement (89 percent) amongst the 3,300 respondents that a diverse workforce is an asset to a business.
The survey found that 65 per cent of respondents agree there are fundamental differences in how employees from each generation work. The clearest contrasts emerged in their respective attitudes, expectations and styles of working. Face-to-face communication at work, while still the most preferred method across every group, is in generational decline. Preference for it drops from 77 percent among Baby Boomers to 58 percent among Generation Z. Meanwhile, 73 percent of Generation Z respondents believe their future employer will cater to their needs, compared to only 48 percent of the other three generations.
According to the study, Generation Z is 'uniquely' shaped by the attitudes of its ancestors. David Mills, CEO of Ricoh Europe, said: "Just like the possibilities afforded by digitalisation, the arrival of Gen Zers opens a catalogue of opportunities to all businesses. With only seven per cent of SMBs currently selling across EU borders , Gen Zers who move on to managerial roles will be perfectly placed to drive borderless working and ensure their business competes in a single regional market. Enterprise organisations stand to benefit, too. The experience and business know-how Gen Zers acquire into the future, coupled with their upbringing of ultra connectivity and collaboration, will see them play the role of agility enablers for bigger businesses. Meanwhile, Gen Z's constant demand for workstyle innovation – where an ever-present stream of innovative new technologies, products and processes are the norm – will be a key enabler of vertical market players seeking globalisation.
"There is no doubt that Gen Z is heading towards a reality crunch and businesses must adapt now. Trying to squeeze employees – particularly Gen Z – into the same traditional ways of working, and forcing them to use the same tools, simply will not work. People are often the biggest differentiator for an organisation and the most successful companies will be those who can empower and engage all generations in their workforce – from the most experienced through to the youngest rising star."