February 12, 2019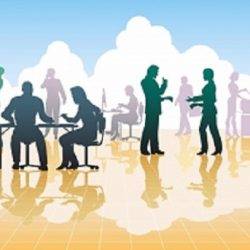 Despite the fact that a large number of employees continue to be relatively sedentary during their working day, there a growing demand for benefits that could help them achieve a healthier lifestyle, claims new research from Personal Group. More than 40 percent of employees surveyed want health insurance to be added to their workplace benefits programme; more than a third (34 percent) would like their employer to introduce discounted gym memberships, and more than one in four (28 percent) want to have access to rewards linked to physical activity. Almost a quarter (24 percent) want physical health-based incentives, such as interdepartmental step challenges or competitions added to their company-wide benefits programme. However, data shows that 70 percent of those surveyed who sit down to work only get up from their desk or workstation every hour at best, and 38 percent only move every two hours or more. Furthermore, a large proportion of employees eat at their desk or workstation on a regular basis (32 percent) and the majority choose to drive to work (60 percent) over walking (15 percent) or cycling (3.5 percent).
Rebecca Tapping, Group HR Director at Personal Group commented: "Being active at work can be difficult. We can see from this research just how much of the UK's workforce is neglecting physical wellbeing during the working day, and that many are in fact looking to their employers to support them in the area. Whether that's through greater access to health benefits such as discounted gym membership or health insurance to interdepartmental challenges to get people moving and increase their workplace steps."
The research also found that three in ten people are happy for their employers to have access to their health stats if they are offered physical health employee benefits.  The men surveyed are more enthusiastic about the idea of a Cycle to Work scheme (15 percent compared to 8 percent women) and a video doctor service (13 percent compared to 9 percent), whereas women seem to prefer the idea of physical health-based incentives such as step challenges to their male counterparts (28 percent of women compared to 19 percent of men);
The most popular benefit 18-24 year olds would like to see implemented is discounted gym membership, with over half (55 percent) wishing their employer offered this; and the most desired benefit for those 35 and over is health insurance (42 percent).