March 6, 2013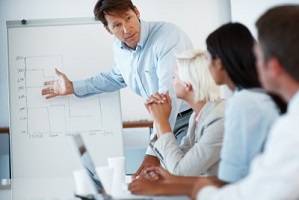 European employers are still maintaining ambitious staff development plans, despite the gloomier macro-economic climate. According to a study by Aon Hewitt, the proportion of companies that expect to add new jobs in 2012 has increased to 47 per cent, overtaking the number of companies foreseeing a reduction of their workforce (31 per cent). Explained Leonardo Sforza, chair of the European Club for human resources Scientific Committee: "The slow and painful road to economic recovery is not discouraging successful multinationals from continuing to invest in their human capital and from demonstrating the belief that their people remain the most powerful engine for sustainable growth and innovation."
Only 6 per cent of UK companies surveyed were planning a hiring freeze, the lowest figure reported by the researchers since the beginning of the economic downturn, and lower than most Western European countries.
The report finds the greatest emphasis for new measures planned in 2012 will be on learning and development programmes (the priority for 69 per cent of respondents), followed by actions aiming to reward employee performance more effectively. Less frequent but still indicated in the top 12 ranking, were actions encouraging the financial participation of employees in business results (21 per cent), actions in favour of complementary health care (19 per cent) and pension arrangements (13 per cent).
Said Sforza: "With people management policies and employee engagement now fully recognised as critical factors to achieve corporate fitness, the pressure on the HR function to upgrade its business acumen and deliver more effectively against business expectation will further increase."
The impact of the downturn on business results is expected to continue, with revenues and investment expected to grow for at least two out of three respondents to the study, but more moderately than last year. The proportion of companies with growth targets above 10 per cent has also shrunk, down to 28 per cent compared to 35 per cent in 2011, but it is still much higher than in 2010 and 2009. However, 67 per cent of companies expect to see more of their revenue coming from markets outside Europe, in particular from China, Brazil, and the Middle East.
The 7th HR Barometer study was designed and carried out for the European Club for human resources (EChr) by Aon Hewitt, the global human resources business of Aon Corporation (NYSE:AON).