February 2, 2021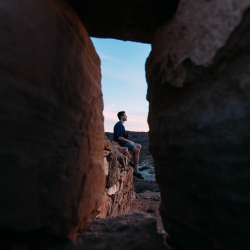 As a new year comes into view, many SMEs in the UK are concerned about the mental health of their staff as much as their ability to drive revenue, new research claims. The new survey conducted by Hiscox, asked 1,000 SME business decision-makers from across the UK about their experiences during 2020 and their subsequent outlook into 2021.
According to the research, mental health and wellbeing was the biggest foreseen challenge in 2021 for a number of industries including the education (45 percent), charity (43 percent) and energy and utilities sectors (36 percent).
Emerging from a tumultuous year, the research suggests that SMEs are concerned about the toll 2020 has had on their workforce, where remote working, concerns about livelihoods, and juggling work and parenting has effected a majority of the UK.
Just under a third (31 percent) of business decision-makers in the UK stated that the mental health and wellbeing of their workers would be the most pressing issue in 2021, an issue that ranked only slightly lower than their ability to drive revenue (38 percent).
Other predicted challenges for 2021
• Customer retention – 28 percent
• Risk of closure – 26 percent
• Staff retention – 24 percent
• Employee development – 21 percent
• Revenue forecasting – 21 percent
Mental health was a key concern felt by many SME businesses in their predictions for 2021 but the charity and education sectors were the most concerned about its impact.
Of charitable organisations who responded, 43 percent listed mental health and wellbeing as being a key challenge in 2021. During the height of the pandemic in 2020, over a third (33 percent) of charities were forced to reduce their workforces while 35 percent took part in a government scheme, such as furlough.
In order to avoid more uncertainty and learn from the trials faced last year, two-fifths of respondents intend to upskill in an area outside their expertise, with those in accounting, banking and finance (59 percent) and IT (56 percent) the most likely to diversify their skillset.
"New ways of working for people will be important in 2021"
When asked about tackling mental health going forward, Julia Leckey, founder of brand & experience agency, Honest, said: "It's been a tough year on everyone. The level of uncertainty on business owners, leaders and people of all ages has been unprecedented and I've watched health and mental health become top of the agenda for business. New ways of working for people will be important in 2021 – it's all about awareness and consciousness. We've learnt that we can be productive when working from home but we also need to stay emotionally connected so we can keep supporting the growth of everyone around us, ourselves included."
Read the survey findings here.
Image by Free-Photos