February 8, 2019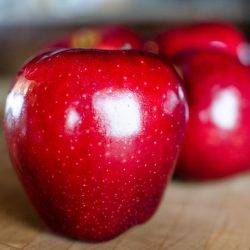 Employers have placed wellbeing high on their agenda in a bid to encourage employee engagement and reduce absence, claims new research from XpertHR. More than half of employers (54.4 percent) run informal employee wellbeing initiatives, while one-in-five (22 percent) has a formal programme in place. The majority of these formal employee wellbeing programmes (69.6 percent) have been in place for a year or more – demonstrating a high level of employer commitment but also that programmes have gained traction within organisations.
Among those employers that do not have an employee wellbeing programme in place, two-thirds (67.7 percent) plan to introduce one within the next 12 months. Cost remains an issue however, as employers ranked cost and budget availability as the most important factor in deciding which employee wellbeing initiatives to implement. One third of employers (32.8 percent) allocate a specific budget for employee wellbeing activities. Among this group, the median annual spend per employee is £36.
In terms of the initiatives that have the most impact on employee wellbeing, there are two standout areas: offering employee assistance programmes and sick pay above the statutory amount.
XpertHR HR practice editor Noelle Murphy said: "It is clear that there is a strong commitment to employee wellbeing among employers, even when the business benefits are not always tangible in the short term. To ensure that employers are maximising their return on such programmes, and employees are maximising the support available, HR practitioners should promote the programmes regularly. It is often when an employee is at their most vulnerable that they need this kind of support, so removing as many blockers as possible and reassuring employees of their confidentiality is vital."
Employee assistance programmes (EAPs) can be extremely powerful in terms of support for employees in all areas of their work and personal life. Respondents told us this was down to the fact that the programmes are confidential, available 24 hours a day, seven days a week, and offer all-round help for both personal and work-related issues. HR practitioners felt that the programmes support the work that the HR function does on a day-to-day basis and many referenced the fact that counselling through EAPs is available more quickly than through the NHS.
However, one blocker to employees accessing EAPs is a concern around what happens to the information they provide when they interact with from the EAP provider. HR needs to continuously emphasise that it is confidential, and be clear that no individual employee will be identified, and neither will any detailed information be made available to the employer that might identify any employee.
HR practitioners told us that offering more generous sick pay has a strong impact on wellbeing as it can help to address presenteeism, because employees feel financially able to take time off to recover when unwell. This anecdote from a respondent precisely illustrates the business benefit of offering sick pay above statutory rates: "About 10 years ago, we used to pay statutory sick pay. I got on board to change this to three month's full pay, followed by three months' half pay. Absence reduced by 50 percent and has stayed low thereafter."
For those wondering if offering free fruit to employees makes any difference to employee wellbeing, this anecdote from one respondent sums things up nicely: "Staff see [the free fruit] and use it daily. It was the subject of the biggest staff 'revolt' when a former MD withdrew it about 18 months ago. It got reinstated, is the main source of the 'five a day' input for our staff and has constant good feedback from the employee forum."