September 7, 2021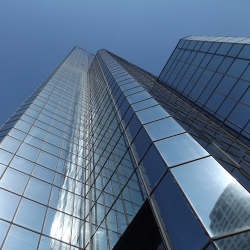 Workloads, profit margins and employment opportunities are set to continue to grow for the year ahead due to increasing demand for facilities management services, according to the latest RICS UK Facilities Management Market Survey.
The Q3 2021 survey highlights that demand for FM services continues to rise across most sectors, apart from retail. Unsurprisingly, in a trend that started at the beginning of the pandemic, healthcare continues to see the strongest rise in demand, with a balance of +77 percent of respondents citing an increase.
As mentioned, retail continues to see a decline in demand for services, but this quarter only a net balance of -30 percent reported a decline, up from -46 percent in Q2 and -73 percent in Q1.
As final restrictions lift and companies ready their offices for the September return, demand for FM services also rose in the business sector for the second report on the bounce. Interestingly however, around one-third of respondents now expect less than 60 percent of respondents to return to the office, up from around one-quarter in the previous survey.
More companies are seeking in-house delivery of their FM provision or bundled contracts as respondents to the survey expect these areas to see the strongest growth over the year ahead. Also looking ahead, workplace and relocation management is the area of FM which is expected to see the biggest growth. This is now the fifth successive report that this measure has increased and echoes the change that the market is seeing in how we use our commercial assets.
With workplaces striving to become more sustainable, sustainability management will continue to be one of the main areas of growth for the coming year. However, this quarter a slightly larger share of respondents now anticipate a significant rise in strategic planning and project management services too.
Opportunities
The increased demand is reflected in job opportunities as +59 percent of survey participants reported an increase in headcounts over the last three months, marginally up from Q2. The opportunities are also set to continue as +27 percent of respondents expect to see headcounts increase in the coming year too. However, there are some areas where there is a shortage of workers. This quarter 55 percent said there were still difficulties in sourcing workers in building operation and maintenance and 40 percent are now having problems in finding workers for support services.
Current demand for FM services is also set to have a positive impact on workloads and profit margins for the year ahead. +79 percent of respondents now expect workloads to improve over the coming twelve months and for the second quarter in a row profit margins are expected to increase. (net balance of +13 percent up from +6 percent in Q2)
"Facilities managers will be critical to delivering innovative real estate strategies and solutions."
Kath Fontana, RICS President, commented: "Strong demand continues to fuel growth in the facilities management sector, with workplace management expected to drive this in the months ahead. With many offices now shifting to hybrid working, facilities management professionals have an increasingly important role in helping employers maximise the potential of their office spaces.
The fluctuations we have seen across this year's surveys in expectations about the proportion of people returning to offices suggest there will be a period of stabilisation in the autumn as employees return from summer breaks and settle into new working patterns."
Paul Bagust, RICS Head of Land and Property Standards, commented: "As commercial market sentiment starts to become more optimistic the FM sector will play a very central role its recovery and future performance. With a rush to quality expected but restraints on budgets inevitable facilities managers will be critical to delivering innovative real estate strategies and solutions. There are encouraging signs of cautious optimism in the sector and FM professionals will continue to be at the heart of delivering safe, sustainable and high performing environments."
Image by Canchani