November 14, 2019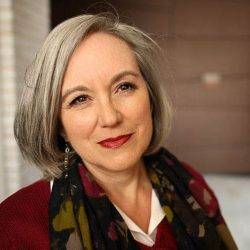 The latest Hampton-Alexander report shows that women now hold 32.4 percent of all FTSE 100 board positions, up from 30.2 percent last year and up from only 12.5 percent in 2011. The FTSE 100 is very close to meeting the 33 percent target for Women on Boards and will do so ahead of the 2020 deadline. The report also shows that women hold 29.6 percent of all FTSE 250 board positions, up from 24.9 percent last year and only 7.8 percent in 2011. The FTSE 250 has had its strongest year yet and if the same rate of progress continues next year, the FTSE 350 will be on track to meet the 33 percent target by the end of 2020 deadline.
However, the report notes that not all companies are making the same efforts, and the gap between those working hard to improve gender balance and those doing little, is each year more obvious. Following successful campaigning and pressure from investors in the year, "One & Done" boards have reduced from 74 to 39 this year. This includes 11 new entrants to the index but 28 companies at "One & Done" for the second year running. These companies are a long way off target and showing a seemingly tokenistic approach to gender balance. Only two All-Male boards remain, still 2 too many but down from 5 this time last year and 152 in 2011.
Sir Philip Hampton, Chair of the Review said: "This is the penultimate Hampton-Alexander Report and we enter our final year with great momentum behind us. If this progress continues into 2020, our targets for Women on Boards will be met. Whilst this is a key indicator of change at the top, strengthening the number of women in executive positions is critical to achieving long-term gender balance. We are still a long way from reaching the target for women in senior leadership roles below board level. Unless half of all appointments made this year go to women – our target for 2020 is not going to be met."
Gender balance
The Hampton-Alexander Review monitors the gender balance in over 20,000 senior leadership positions in FTSE 350 companies. Women's representation in the senior leadership of FTSE 100 companies has increased this year to 28.6 percent, up from 27 percent in 2018. The FTSE 250 has seen a stronger increase with women's representation increasing this year to 27.9 percent, up front 24.9 percent in 2018.
The challenge remains getting women into the executive pipeline
Around 175 companies are still well adrift from the 33 percent target and surprisingly there remain 44 All-Male Executive Committees. Unless half of all available roles go to women this year, the FTSE 350 will not achieve the target for women in leadership positions by the end of 2020.
Denise Wilson, Chief Executive of the Review said: "There are over 900 women now serving on FTSE 350 boards, providing an ever-increasing pool of women with substantial board experience, yet only 25 women have been appointed into the Chair role, even fewer as women CEOs and showing little sign of change. Strong foundations have been laid and significant progress has been made since the journey began in earnest in 2011. The very senior jobs were always going to be the hardest of challenges, however a stronger focus is now required at every stage of the appointment process to address the reasons why top jobs aren't going to women"
Looking forward, the authors say they will be focusing on driving further progress amongst the remaining 'One & Done' boards; encouraging more concerted efforts to appoint women to senior leadership positions; and developing a stronger focus on what it takes for more women to get the top jobs on boards.
"It's great to see that FTSE 350 companies have almost reached their target of 33 percent women on their boards," said Sue Vinnicombe Professor of Women and Leadership at Cranfield University's School of Management. "The challenge remains getting women into the executive pipeline. If FTSE 350 companies examined the composition of their executive committees and decided to include more of their functional directors. then this would quickly increase the number of women on them, as there are many women in Human Resources and Legal roles. Whilst it is worth celebrating the number of women sitting on FTSE 350 boards now, it is a concern that women are on average two years younger, have shorter tenures and don't get appointed to chair roles."