November 24, 2020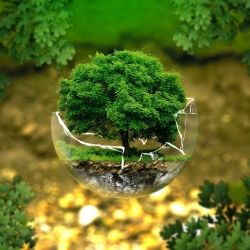 A new white paper claims that while supplier codes of conduct are important, they are ineffective if their requirements are not met with actions to bring about transparency. To be effective, codes of conduct should support an authentic determination to embed company values and to foster strong business relationships that encourage honest communication and transparency that include monitoring the effectiveness.
The findings are the culmination of a bespoke research project undertaken by Ardea International, a specialist sustainability, business and human rights consultancy, and the Westminster Business School (WBS) at the University of Westminster.
Colleen Theron, Ardea International CEO, a tri-qualified lawyer and the project lead, said: "I have been dealing with codes of conduct in different ways over the past ten years – either drafting/ advising on them, reviewing them or incorporating them into broader training programmes. It has always concerned me that their impact has appeared to be limited in addressing forced labour and compliance issues in supply chains. My hope is that our findings provide greater insight into how to increase the effectiveness and use of codes of conduct."
The research (registration) evaluated the policy-driven history of business conduct and human rights, what a code of conduct is, and how businesses can create a code of conduct to demonstrate strong corporate social responsibility (CSR). It further considered the role of leadership to influence and implement codes of conduct that result in genuine ethical transparency in multinational corporations. The outcomes from the research will feed into new learning outcomes at the University of Westminster.
Rachel Lander, Senior Lecturer in Management and Marketing lecturer at the University of Westminster, said: "My interest in the project was on behalf of our students. Codes of conduct and their use in business cover social, environmental and governance aspects of sustainability and offer a relevant and practical way of developing skills, knowledge and understanding in our students to carry forward in their business careers."