March 27, 2020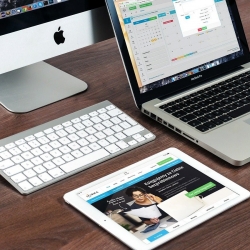 Research of product popularity and customer click out data by product comparison service, PriceSpy, claims that home office tech purchases of desktops, tablets and laptops – surged by an average 46 percent as Brits prepared to work from home during the Coronavirus pandemic.
The largest spike in popularity is desktop computers, which rose by 243 percent. This suggests many Brits believe they'll be working from home for an extended period of time, and are looking to make sure they've got the best set up possible set up to do so.
Elsewhere, laptops saw a significant increase in popularity with 84 percent more clicks. Tablets have risen in popularity the tune of 20 percent during the same period with Apple pipping Samsung in terms of popularity. Meanwhile, some shoppers are keen to replicate their office setup to a greater degree, printers have increased by 3 percent.
• Desktop computer purchases rise by 250 percent
• 84 percent increase in laptop purchases
• Webcam popularity surges by 769 percent as Brits look to maintain human interaction
It's not just home tech equipment that is seeing a surge in popularity. PriceSpy's data also suggests that those investing in their home office are still looking to get their daily caffeine hit. Coffee machines are being snapped up at a surprising rate with purchases rising by 167 percent.
Maintaining human interaction
With self-isolation and social distancing set to become the norm in the weeks ahead, many Brits are looking to alternative ways in order to maintain human interaction both with employees and loved ones. Searches for webcams have increased by 769 percent last week.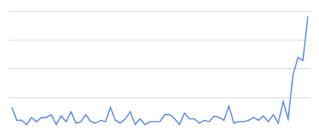 Vanessa Katsapa, PriceSpy UK country manager comments: "Businesses across the UK have dramatically shifted how they operate this week. As evidenced by quieter commutes, closed offices and the sharp spike in demand for all sorts of home office equipment.
"For anybody lucky enough to work from home, it's important to remain comfortable, even if that means investing in a new coffee maker.
"Webcams are another stay at home essential, but it's likely that this popularity spike is from home workers and people wanting to keep in touch with their friends and family. A lot of Brits are preparing for an extended period of self-isolation so we'll likely see much more demand for anything that can help make staying indoors more comfortable."
Image by William Iven