May 1, 2019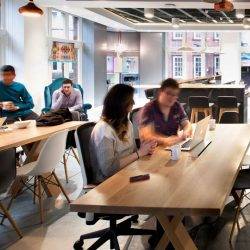 It's no surprise to say that technology is having a significant impact on the workplace and the use of corporate real estate. The fast pace of change has seen technology impact all aspects of business, government and culture, as well as personal life, with a constant flow of new innovations and solutions helping us to do things more quickly and efficiently. Equally, technology also provides a challenge to business and, more specifically, corporate operations, with a whole array of disruptive technologies.
Disruption is indeed now running a swathe through a whole spectrum of industries. CoreNet Global's recent report, The Bigger Picture: The Future of Corporate Real Estate, attempts to capture the impact of technological change, and a variety of other factors, that will influence, disrupt and transform the corporate real estate (CRE) profession.  As business strategy and operations are reshaped and consumer preferences change, we will find that the 'how' and 'where' people want to work will transform.
Providing an opportunity to take stock of where we are and, importantly, the direction we are heading, The Bigger Picture Report draws on the expertise of many industry professionals. It provides multiple perspectives on the forces that are instituting change. These range from the global economy, people, talent and wellbeing, environment and energy, corporate social responsibility, risk mitigation, and, of course, the impact of technology and subsequent cyber risk.
The impact of technology
The impact of rapid technological change was also at the heart of many of the presentations at the recent CoreNet Global 2016 Summit held in Amsterdam. In the visionary keynote from entrepreneur and innovation expert Mark Stevenson, he challenged delegates to rethink how they incorporate technology into their business environments. Stevenson argued that the digital age has now already passed (digital was the "cocktail sausage before dinner….it was the trailer….we're done!" he told delegates). He went on to share insights into a potential future business landscape where the ways in which we work, and the businesses that provide services and products, will be almost unrecognisable due to the fast paced and democratising potential of technology. Such revolutionary and dramatic change may be some way off, but it is still imperative that institutions and individuals address the challenges and opportunities posed in the here and now.
The real world application of emerging technologies is impacting how corporations manage and use their real estate and the ways in which people live and work
The real world application of emerging technologies is impacting how corporations manage and use their real estate and the ways in which people live and work. These changes, in turn, impact the public perception of the corporate enterprise and reflect back on overall efficiency, sustainability and profitability.
The Bigger Picture Report seeks to crystallise the key areas of technology that are creating new styles of living and working.  These include the emergence of intuitive mobile technologies that mimic human behaviours that are becoming increasingly affordable and available across the globe. The proliferation of individual technology devices-of-choice is leading to an increasingly mobile and connected workforce that is changing real estate requirements in terms of how much physical space is required, where facilities are located, and how space is configured, utilized and managed.
The increase of remote and co-working spaces coupled with the societal shift to mobile or flexible work practices is necessitating a greater emphasis on the technology infrastructure within most major corporations. This in turn extends to an increasing awareness among corporates of the vulnerabilities of their technology systems and security protocols, particularly in relation to data protection both in and out of corporate premises.  Cyber risk, in addition to physical risk, and the ways in which CRE professionals need to focus on this growing area of concern is a particularly interesting takeaway.
The freedom of knowledge workers
Tech-savvy knowledge workers have the freedom today to choose when and how they work, and employers are waking-up to this. The next generation workplace will see CRE professionals providing technology enabled environments that provide both the employee and the organisation with greater flexibility and agility.  Future 'multi-modal' workplace networks will provide an even greater number of workplace choices. People will elect to go to workplaces that provide the right social or professional interaction to help them work most productively.
We are seeing CRE teams becoming 'curators' of space, facilitating not only the right level of amenity but also the right operational mix to maximise business outcomes
We are seeing CRE teams becoming 'curators' of space, facilitating not only the right level of amenity but also the right operational mix to maximise business outcomes. We are seeing a world where employees are increasingly seeking to dictate a work style that is consistent with their chosen life style, and corporates will need to learn to adapt to these changes in order to ensure that they can continue to attract and crucially retain, talented workers.
The technology enabled mobility of the workforce directly impacts the traditional office model and leads to greater uncertainty of accommodation needs. This in turn demands greater flexibility from corporate leases. Changing space footprints to meet the demands of a more collaborative, less desk-bound workforce will lead to shorter leases that will impact landlords, developers and investors. New development funding models will need to adjust, as will valuations predicated on long-term lease commitments. Real estate financing models will become more global and complex, generated by teams leveraging the technological capabilities of the spaces they are funding. Competition to lease space will increase with large landlords becoming ever more focused on the services to be provided to their occupiers.
Also of note is the advance of artificial intelligence and cognitive technologies; disruptive technology that will impact the amount of physical space currently needed to host transactional work.  Some industries will see a shrinking human workforce. Up to sixty percent of those currently doing transactional work may be replaced or augmented by AI, automation, smart cognitive-thinking machines, or the next generation of robotics. On the surface this thinking may sound futuristic, but AI and automation are already happening.  To make the point, simply make a phone call to your bank or cell phone provider.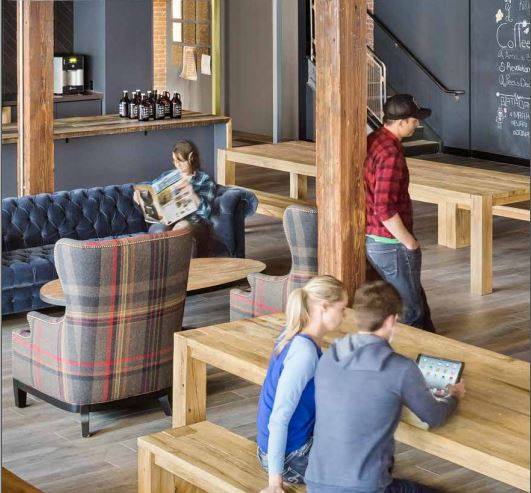 As the nature of work changes, the consensus is that those displaced by AI will find other careers that are 'yet to come'; roles working in analytics and data management, digital technicians perhaps, or experience architects.  And with these changing work expectations, the ability of the major corporates to attract and retain the right, increasingly mobile talent is being challenged, putting greater reliance on the physical amenity that an employer or work environment can offer.
We are witnessing the creation of truly smart buildings that are using technology to innovate efficient workplaces and enhance the end-user experience. They are becoming automated to maximise both productivity and use of facilities, key drivers for the CRE function.  Beacon technologies, for example, which provide real time measurement of space utilisation. This technology not only recognises when an individual enters or exits a room, but can check them in and out of a facility automatically, and even save the user's preferences for future room set-ups (such as lighting or catering).
The rise of a new reality
We are also seeing the steady rise in the use of Virtual Reality (VR) and Augmented Reality (AR) in the real-world settings of real estate. These new tools, currently prevalent in the marketing of residential real estate, are being increasingly used in helping customers to experience and influence the design of retail and entertainment spaces.
In the corporate world, virtual technology already helps link us across remote co-working sites via laptop connections, mobile devices or headsets.  These virtual tools are supplanting the physical link between headquarters and regional offices. They are enabling collaboration (for example, in product design), across diverse teams in real time, often across continents and multiple time zones.  The rise of VR and AR will prove a clear disruptor to the amount and type of conventional workspace that is needed, potentially within the next decade. This is already changing both consumer behaviour and business models across a number of industries, from healthcare to retail, education to engineering. It's an interesting fact that Goldman Sachs research anticipates an AR/VR market worth up to $80 billion by 2025.
Beyond the human interface with technology, the report also highlights machine-to-machine communication, more commonly referred to as the Internet of Things (IoT). This too will institute sweeping changes in the way we live and work.  There's a growing worldwide infrastructure of connected machines – a universe of connected things that we will no doubt see grow from the 6.4 billion networked devices of today to over twenty billion by the year 2020. Indeed, Gartner Inc. estimates that around 5.5 million devices are currently being connected each and every day.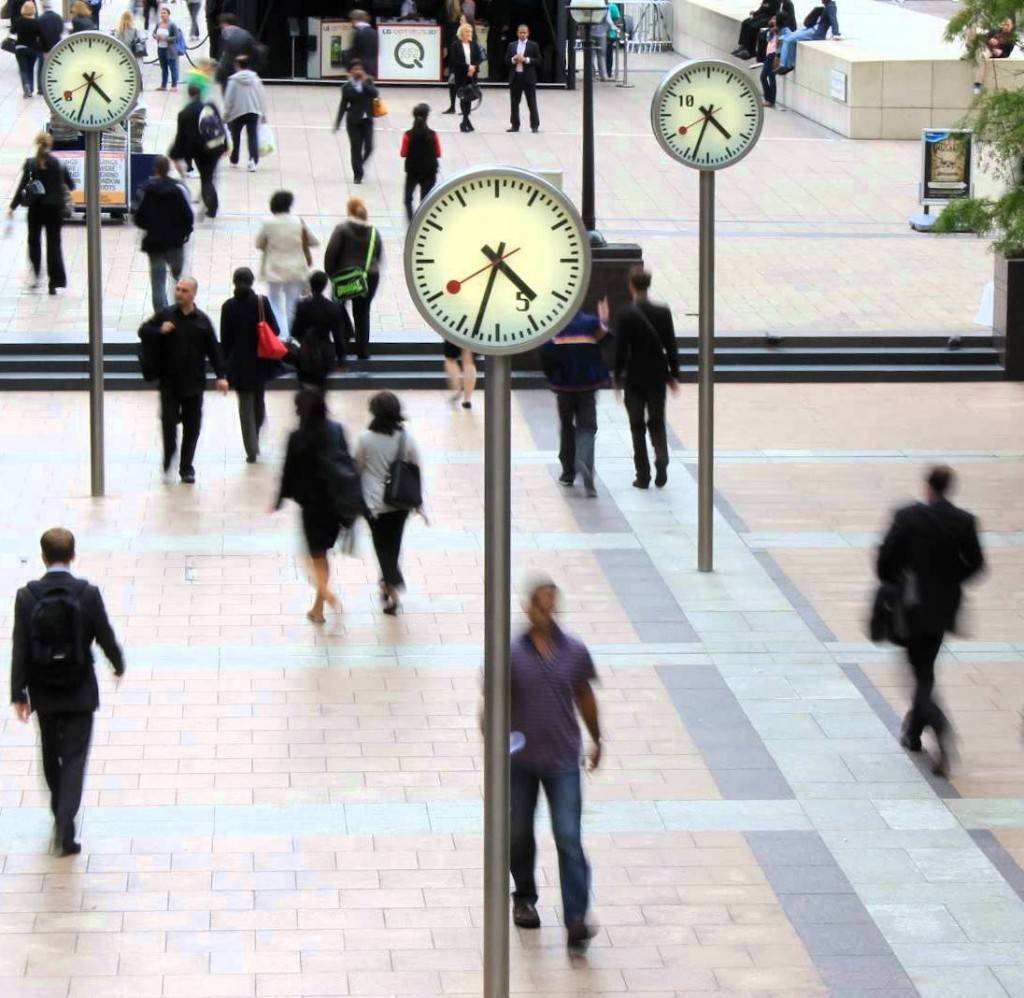 IoT has almost limitless application, from building management systems, vertical lifting, to smart appliances, connected vehicles, right down to individual wearable devices. Many CRE professionals are leveraging the IoT to generate a data landscape that enables more operational efficiency in the workplace. Mobile apps, for example, are helping inform decision making, ranging from room temperature control to conference room availability.  IoT has tremendous potential to produce immense volumes of data that can further enhance real estate management. The analytics required to distil the most useful information, however, is still a daunting task.  And it is here, perhaps, where AI's potential can be bought to bear to interpret and act on the data, and it may not be long before we find AI embedded into IoT systems as quite commonplace.  We need to be mindful, of course, that the rise in IoT will also create a greater risk of exposure to hackers and cyber breaches.
The Internet of Things (IoT) is not only becoming firmly established in operations, building management systems and the current evolution of smart buildings but is also rapidly evolving in smart cities. Outside of our offices, technology is dramatically changing our urban environment in ways we may not yet fully appreciate.  The development of smart cities will certainly have ramifications for decades to come.
By smart cities, I mean specifically those cities that have had direct investment in smart technologies from government or the private sector which afford them the potential to impact the wider population versus a particular block or building.  Smart technologies can, for example, enable infrastructure companies to ensure that capacity is available when demand is greatest, whether it is street lighting, tap water or even traffic flow.  In some countries, this is becoming more prevalent as we witness re-urbanisation, particularly as the younger generations push back into some of our key cities.
The impact of smart urbanisation
In the future, smart technologies have the potential to drive an even wider range of urban development initiatives using data gathered to influence city-wide decision making. This can range from the amount and variety of housing stock that needs to be constructed to the value of replacing old utility components and infrastructure.  Smart city technologies will impact everything from traffic patterns to energy usage and it's ramifications on the environment, to the overall quality of daily life.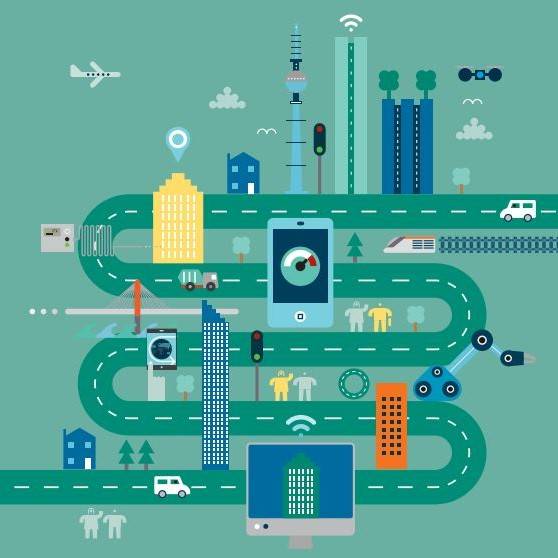 The findings of The Bigger Picture Report strongly suggest that most companies and their employees will elect to remain in our cities, which in turn will provide much higher levels of connectivity, energy efficiency, and mobile access.  Workers will still go to business locations to interact with colleagues or customers, but crucially only when they need or choose to; a radical shift from the traditional 9 to 5 work practice of yesteryear.
It is clear that the future of CRE management, like many professions, needs to confront the industry shifts emerging in relation to technology. Different countries, and indeed different business sectors, are obviously at different stages of technology adoption, with some certainly more ahead of the pack than others. The property industry is one of the oldest, most traditional business sectors with significant economic impact; it will take a while for it to change. CRE professionals cannot afford to be distracted if they wish to survive.
The impact of technology, the new risks and opportunities being created present a very real and interesting challenge for CRE professionals. The Bigger Picture Report helps provide some insight into what is here and what is to come. I personally embrace the changes, and am hugely excited by them.
This article is  also featured in Work&Place. 
__________________________________
Kate Langan is Group General Manager Property, ANZ Banking Group. A qualified Architect by profession, Kate has practiced architecture in London, Sydney and Hong Kong, where she also lead the CRE-Asia Team for Bank of America across 14 countries, and subsequently, was Director Facilities for the British Council during the hand-over of administration from Britain to China. https://au.linkedin.com/in/kate-langan-82070482