July 12, 2013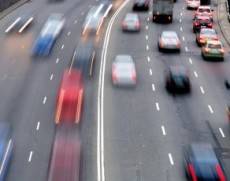 News emerges from BNP Paribas that the most dynamic occupiers in Western European property markets belong to the technology, media and telecoms (TMT) sector and that the most important market in the region is London. This comes as no surprise given the plans of Google to move to its new home in King's Cross and the focus on developments in Tech City. But the same hothousing of TMT businesses is also evident in the area Prime Minister David Cameron has referred to as Silicon Alley, a cluster of businesses running alongside the M4 originally clustered between Reading and Swindon but now extending as far as Bristol. Companies that have found a home in the area include the likes of Cisco, Microsoft, Oracle, Ericsson, Vodafone, O2, Citrix, Dell, Huawei, Lexmark, LG, Novell, Nvidia, Panasonic, SAP and Symantec not to mention the countless other smaller businesses, consultants and freelancers that share this hothouse.
This is a thriving and increasingly vital part of the UK economy overall, as well as an essential part of the country's commercial property market. The BNP Paribas survey forecasts that in the TMT sector, office take-up in the UK will reach 4.65m sq ft by the end of 2014.
The challenge in meeting this demand is not solely about providing the right amount of office space, but also the right type as firms seek to attract and retain the best possible talent available to them, convey the right image for clients and staff and also maintain a great degree of flexibility to deal with both short and long term changes to their needs.
The onus on TMT firms to use property and office design and fit-out as strategic management tools will only increase in the near future.  A report from Boston Consulting Group suggests that the proportion of Britain's GDP assigned to tech and media is set to grow from its current level of 8 per cent to over 12 per cent by 2016. Employment will grow in the sector as a result but so too will competition for staff, many of whom will be knowledge workers from Generation Y who have different expectations of work and the workplace than those of older generations.
While the TMT sector may be at the vanguard of this new and enlightened approach to office design and fit-out, the same can also be said of all of the UK's sectors. Having a well designed and well managed workplace is essential for all contemporary organisations and can have a significant impact on both individual and overall performance, cutting costs, delivering better service to clients, attracting and retaining employees, conveying corporate identity and – ultimately –adding to the bottom line.
________________________________
Charles Marks is Managing Director of office design and fit-out company Fresh. www.freshworkspace.com