January 13, 2020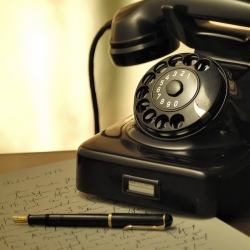 Ever since call centres were introduced as a business function in the mid-20th century, they have been subject to plenty of change and transformation. Customer expectations have been on a gradual rise, and CX strategists and leaders have had to adapt to meet these increased demands.  Previously, call and contact centres were viewed as a cost centre – whereby the primary goal was to run them as efficiently and cost-effectively as possible, whilst still being able to respond to customers competently. Nowadays, customer experience is being ramped up on the priorities list, with call and contact centre success shown to be a key driver for customer retention, enrichment and advocacy. 
Most importantly, customer expectations have evolved which has put a great strain on how call and contact centres adapt. Customers now expect customer service to quick, convenient and available 24/7.
What do customers want from contact centres?
Living in a social media world has not only brought plenty of benefits for businesses, but also presented its fair share of challenges. With consumers now having the ability to communicate and get instant information online, contact centres have had the same expectations placed on them to provide quick response times whilst still maintaining high service levels.
A study conducted by Lithium Technologies found that when asking about a product or service, 66 percent of consumers expect a response to their query on the same day, and over 40 percent expect a reply within the hour. This has put a large strain on contact centres to improve efficiency and be able to respond so quickly to customer queries.
In addition to wanting a quicker service, customers today also want convenience. 'Gen Z', having grown up with social media and digital technologies are used to shopping, browsing and completing tasks online through research and self-informing. What does that mean for contact centres?
Customers don't want to call contact centres and wait to be put through to the right advisor – It isn't the most convenient option anymore. What customers want instead is the ability to solve the issue themselves using self-serve/ FAQ sheets, or at least to see if they can solve the problem before having to get in touch with an advisor.
A study carried out by Zendesk found that 67 percent of consumers preferred using a self-serve portal when looking to help themselves online, with 40 percent of customers calling a contact centre only after they have at least attempted to find their solution on the internet first.
On top of wanting a quicker service and convenience, customers are also expecting help to be readily available whenever and wherever they need it.
Today's customers want to be able to get in touch with a company across multiple channels and be able to hop in between channels to continue their interaction. For example, a customer wants to be able to message a chatbot online, then follow up with a phone call, and expect the company know their name, information and query. These conversations should be able to take place across a whole host of channels including social media, websites, mobile, text, chatbots, telephone, email, self-serve and more.
By having interactions across multiple channels, customers also expect help in one form or another to be available 24/7. Banks, for example, outsource call centre functions to countries abroad to ensure customers calling in the later hours have a representative that they can speak to.
This piece has been published in partnership with Call & Contact Centre Expo
Image by Stefan Kuhn