December 1, 2020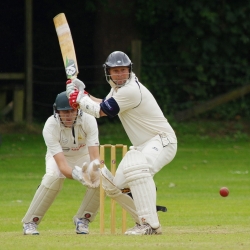 The repercussions of Covid-19 for the small business community have been particularly ruinous. Recent figures paint a worrying picture, revealing that approximately 76,300 SMEs in London alone ceased operations completely as a direct result of the pandemic, with lockdowns costing from £30,000 to £75,000 for one in ten small businesses. As the most vulnerable business segment in the current crisis, SMEs needed the biggest support and, by the end of April, had already received over £4 billion via the government's CBIL scheme.
This went a long way towards shoring up defences to get through the immediate crisis. However, emergency schemes won't last forever. Apart from this much-needed financial help, many SMEs may also need guidance on how to make use of it most effectively to become crisis-ready.
Caught unprepared by the pandemic, many don't know where to begin in order to get back on their feet and may also find it harder to obtain specific information on strategies that they should be adopting right now. According to a CitySprint survey, 27 percent of business leaders feel that they would like more information on what measures would work for their specific needs.
One crucial need is to build a digitally-led strategy to shift seamlessly between in-office and remote working, to navigate the continuing uncertainties brought about by a second wave of the pandemic.
Almost six out of ten employees currently working from home expect to do so until at least 2021, and 12 per cent think they will do so indefinitely. However, only 56 per cent of European companies with 50 or fewer employees provide remote access to email, applications and documents, compared with 93 per cent with more than 250 employees.
This highlights a disconnect and a roadblock to progress for smaller companies who – either through concern about the perceived high costs of newer technologies, or overwhelmed by the choice – are not tapping into the advantages enjoyed by larger peers. Typically, founders of small businesses and start-ups are so single-focused on establishing themselves in their market that they are forced to 'wing' a recovery plan when faced with curveballs. They need the strategic knowhow and capabilities in advance to future-proof their operations, remain nimble, and pivot effectively.
For instance, knowing how to transition to a hybrid model can be a powerful way to secure a safety net for small businesses. Having an alternative, online workplace on standby opens the door to more flexible working with the power to modify locations at a moment's notice. When it comes to crisis management and recovery, it can help to make decision-making less panic-driven and act as the foundation for a crisis-proof business…but it requires a higher level of digital capability.
Disaster mitigation
We've seen how large firms have transitioned to more resilient business models by  increasing their use of mobile and digital technologies, including Cloud, AI and analytics, which also feed into contingency plans in case of unanticipated events. Small players don't have the ready capital, nor extensive teams or time, to give as much attention to devising risk assessment and crisis management strategies to cover every extreme eventuality. Yet they have the most need for it.
That's where additional guidance can help SMEs at a time where everything has moved online seemingly overnight. There has been positive movement in this direction – a good example is Amazon's recently launched Small Business Accelerator that runs training for SMEs, which sets out to boost mostly offline small businesses by helping them operate digitally. Further, it offers expert advice to businesses for a further year, with tailored guidance to small businesses based on their current stage of development.
With the UK in a precarious economic situation, the survival of more small businesses is under threat. Setting SMEs up for growth will kick-start wider economic recovery for the benefit of all. As over 99 per cent of the country's private businesses are SMEs, they hold the power to lift the UK out of recession with the right approach.
So it's crucial to focus on supporting this overwhelming majority and now's the time for greater industry collaboration to support SMEs in putting in place necessary measures. This entails further government initiatives and cross-sector efforts towards a mutual goal – to speed up breaking down barriers for SMEs to access more cost-effective tech and the guidance on how to implement it quickly. The overriding priority here should be helping small businesses retain their brand independence while providing the functionality, survival tools and the most relevant advice for their needs.
Image by Lisa Scott