October 28, 2019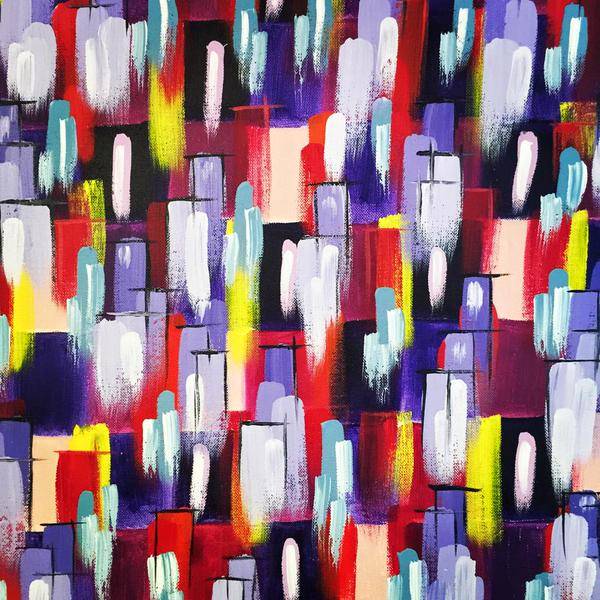 It gets more apparent as each day passes that the layout of an office can have a profound impact on wellbeing at work. While this knowledge is more widespread than it once was, it's still common to see companies addressing the issue with simple box-ticking exercises rather than taking into consideration the actual wants and needs of employees.
Understanding each employee's personality type and their relationship with their working environment can be one of the best ways to address office wellbeing. This is where psychometric tools such as the Myers-Briggs Type Indicator (MBTI) come in. The MBTI can help give an idea of the dominant preferences of each individual in order to understand the ways in which they may potentially work at their best while at their most comfortable.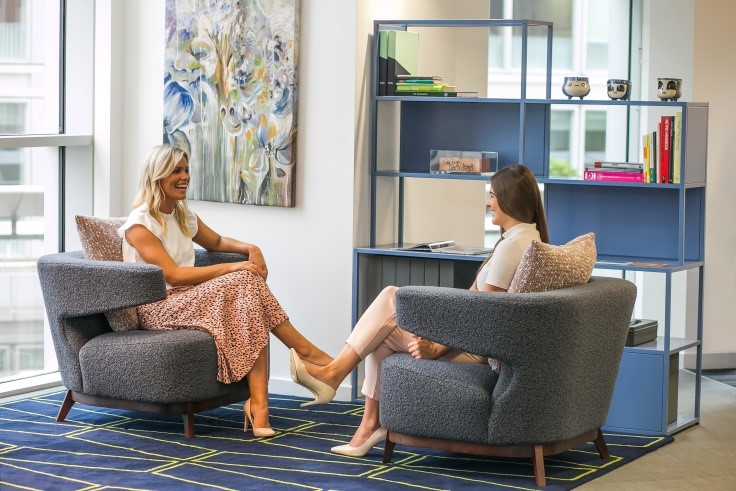 Back in 2015, KI collaborated with business psychology specialists The Myers Briggs Company (then called OPP) to find out more about the relationship between personality types and work environment, and whether this had an impact on productivity and wellbeing at work.
It was found that 79 percent of the surveyed group agreed with the statement, "It is important I have my own desk and working area," therefore reflecting that the trend of hot-desking is actually unfavourable among most staff. To this end, it's best to establish individual needs so that an appropriate number of workstations can be assigned to those who need them. If this isn't possible then an area for personal storage is a good idea.
Clear that desk
For 'clear desk' policies it was a similar story. While it may improve tidiness, it stops individuals being able to personalise their space. This can significantly reduce feelings of engagement or connection to a workspace.
Having a range of different work settings in your office will also help those that work more productively in a quiet space. Therefore, designated quiet areas or booths will benefit those who work best in less noisy/distracting surroundings. Small meeting rooms or breakout spaces will also help to encourage staff to have meetings or collaborative discussions away from other employees.
The results gained from this exercise reflect how much needs to be considered by facilities managers, senior management and HR in order to create the optimal workplace and ensure maximum ROI as part of an enlightened approach to wellbeing at work. However, there are still a number of other factors that should be considered. These include:
Active Design
Ergonomic furniture such as adaptable seating and sit/stand desks as well as a layout that encourages movement
Air quality, ventilation and climate control
An environment that feels hot, stuffy or freezing cold will affect staff productivity as well as mood/wellbeing
Indoor air quality can have significant short and long-term impact on performance and wellbeing. Indoor Advantage Gold certified furniture such as KI's UK-manufactured products, and other interior elements can help reduce harmful indoor airborne pollutants.
Natural and artificial lighting – including light emitted from screens
Poor lighting can cause headaches and eyestrain. Installing LEDs can help, they emit little to no UV, contain no mercury, and are longer-lasting.
Acoustics and sound pollution
Partition spaces using storage, resource centres or third space modules. While helping to absorb some sound, they can also prevent large or noisy groups from congregating in one area
Biophilic design
'Biophilic design' is essentially about incorporating natural elements into your office environment. Plants (real or fake) along with natural materials such as wood or leather will help to enhance cognitive function and concentration while decreasing blood pressure and stress hormones.
Aesthetics
Décor, colour and art in the workplace can instil a sense of permanence, identity, place and pride
Environs
The neighbourhood around the office plays a strong role in setting expectations of the facilities within it
Image: City Lights 2 by Susie Hall
Jonathan Hindle is Group Managing Director at KI EMEA and Chair of the British Furniture Confederation.