March 15, 2023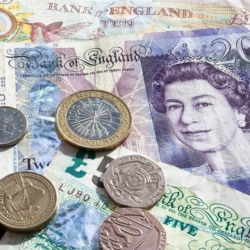 Today the UK's Chancellor of the Exchequer, Jeremy Hunt presented his Spring Budget to the House of Commons. In it he announced what her referred to as his 'four pillars' of industrial and productivity strategy, namely: 'Enterprise', 'Employment', 'Education', and 'Everywhere'. Perhaps the headline element of this announcement was the creation of twelve new investment zones across the UK as well as incentives for older workers to return to the country's patchy workforce. This includes£63m for programmes to encourage retirees over 50 back to work, "returnerships" and 'skills boot camps'. Another headline for the workplace sector was the offer of improved childcare arrangements, especially for the parents of very young children, who will see 30 hours of free childcare expanded to include one and two-year-olds.
Other key announcements
A £400m investment to increase the availability of mental health and musculoskeletal resources, and expand the placement and support scheme for individuals.
The abolition of the cap on the amount people can accumulate in pensions savings over their lifetime before having to pay extra tax (currently £1.07m)
Tax-free yearly allowance for pension pot to rise from £40,000 to £60,000. The first change in nine years
A Commitment to invest £20bn over next two decades on low-carbon energy projects, with a focus on carbon capture and storage
More public funding of nuclear energy, which is now to be classed as environmentally sustainable for investment purposes
A new, voluntary employment scheme for disabled people in England and Wales, called Universal Support
Tougher requirements to look for work and increased job support for lead child carers on universal credit
Immigration rules to be relaxed for five key roles in construction sector
The workplace sector was quick to respond to the announcements with some of the reactions set out here.
Lysan Drabon, Managing Director Europe, Project Management Institute:
"Talking about breaking down barriers to employment is not enough. We need to see positive action that will make a real difference to getting people back in to work and supporting the UK's economic growth. We need to equip the workforce with the new skills that the economy needs.
"Although the world of work has changed significantly in the last few years, the way we train our workforce hasn't. What our research tells us is that skills such as conflict resolution, leadership, communication, and problem solving are the skills that are missing. 7 in 10 businesses that prioritise these 'power skills' alongside technical skills in their workforce experienced consistent project success in the past year, according to our Pulse of the Profession 2023 study."
Simon McWhirter, Director of External Affairs & Deputy Chief Executive at UKGBC:
"We welcome the Government's Energy Efficiency Taskforce and £600 million extension of energy-saving tax relief, but this falls short of the scale of investment needed. Energy efficiency remains a key missing piece of the green economy puzzle. The scale of our climate emergency requires investment of at least £6 billion a year to comprehensively upgrade home energy efficiency across the UK, supported by more creative solutions like an energy-saving stamp duty incentive. These measures would slash energy bills, create 500,000 skilled jobs, and save the NHS £1.4 billion every year.
"It is encouraging that the Government's new Investment Zones must support the UK's path to net zero, climate resilience and natural recovery goals. It will be crucial that these Zones meet robust environmental standards. UKGBC members across the UK continue to set an ambitious pace for transforming their business models for net zero carbon growth – the Government must use its forthcoming response to Mission Zero and the updated Net Zero Strategy to set out a detailed and credible delivery plan to achieve net zero by 2050."
Jane van Zyl, Chief Executive of Working Families:
"We welcome the Chancellor's commitment to increasing funding for childcare, and we are encouraged that the Government is finally treating affordable childcare as a vital component of economic growth. This funding has the potential to enable millions of parents and carers—who otherwise would have been pushed out of work due to prohibitive costs—to join and progress in the labour market.
"However, we are concerned that the budget as it stands does not offer enough funding to realise the promise of a fully supported system from 9 months to 4 years old. It is crucial that the Government funds these new childcare provisions at rates that are sustainable for the early years sector, allowing them to meet increased demand. We know that many parents and carers cannot access their funded hours as it is, and that the vast majority of parents are not supportive of changes to childcare ratios. Without adequate funding for growth, and without a workforce strategy to ensure that nursery staff are supported to deliver high-quality care, we fear that there will not be enough childcare places for the parents who need them, and that parents will lose confidence in the early years system.
"Any additional funding for childcare should give particular support to those who need it most—including single parents, families on a low income, and parents and carers in insecure work. We are pleased to see that parents and carers receiving Universal Credit will receive a much-needed increase to their childcare allowance, and that they will be able to access these funds up front. However, more work is needed to support lower income families to increase their working hours without financial penalties or unfair sanctions if suitable childcare is not available.
"It is also critical that this new early-years funding doesn't infringe on existing rights to parental leave. Whilst the provision of free childcare hours from nine months of age could be helpful to many families, it is vital that parents are not discouraged from using their full maternity leave, Shared Parental Leave, or adoption leave entitlements if they wish to.
"We are pleased that the Government has also confirmed financial support for wraparound care, which we hope will provide local authorities and schools with crucial funds to offer greater flexibility to the families who need it. We know from the parents who call our helpline that accessing childcare during school holidays is a major challenge, and we urge the Government to take this into account when finalising the rollout of this funding package.
"Today's budget announcement sends a strong message that parents and carers are key to our economic prosperity. Properly subsidised childcare—along with the measures of the Flexible Working Bill—will give millions of parents and carers the flexibility, security, and control they need to thrive at work. But there is still much to be done. Working Families will continue to work with our partners and the Government to increase the supply of high-quality part-time and flexible opportunities in the labour market. And we will continue to fight for more inclusive, better-paid parental leave for new mothers and fathers across the UK."
Ben Willmott, head of public policy for the CIPD:
"The plan to extend free childcare for children from the age of nine months is a potential game changer as it will enable many more working parents, particularly women, to return to work much earlier than they can currently. This can help avoid the loss of skills and confidence that can be caused by spending too long out of employment and boost gender equality. As will the boost to wrap-around care, but both schemes need to be properly funded to succeed.
"The proposed reforms to childcare support for parents on Universal Credit are also welcome and should help to make childcare more affordable and returning to work more achievable for all."
"Supporting the health of workers throughout their working lives will decrease absence levels and reduce early exits from the labour market. The provision of timely access to support for those with musculoskeletal or mental health issues could reduce the likelihood of these conditions becoming chronic. We know these are the two main causes of long-term sickness absence. Occupational health's key role here has been recognized, and we welcome the two new consultations in improving access, as well as the doubling of funding for the small business subsidy pilot."
"The introduction of returnerships, and other support on skills development for older workers, is a step in the right direction to help older workers access the development and support they may need to get back into work. Increasing access to the mid-life MOT through Universal Credit will also be a helpful step."
"However, the Government must strengthen its ambition on skills investment as part of its plans to boost growth. We need to see a bigger plan from Government to raise investment in skills across the workforce, which has been falling in recent years. In particular, we need to see reform of the Apprenticeship Levy, which has acted as a handbrake on employer investment in skills and coincided with a sharp fall in apprenticeships for young people."
"The increase in the annual pension allowance and the abolition of the lifetime allowance could help with the retention of senior medical staff in the NHS. However, typical full-time employees were not in any danger of breaching the old annual allowance, let alone this new one. As a matter of urgency, the Government needs to get serious about workplace pension reform to ensure that enough money is going into employee pension funds to ensure that more people can enjoy a reasonable income in retirement."
"While the Government's proposals to tackle labour market inactivity are welcome, they also need to be underpinned by a push to encourage more employers to introduce greater flexibility into roles. Evidence shows that effective people management and flexible working, in all its forms, are key to supporting workers' health and their ability to manage caring responsibilities at different stages in their working lives. Boosting the creation of more high-quality and flexible jobs is also one of the best ways to encourage and enable people to extend their working lives, rather than opting for early retirement."
Gemma McCall, CEO and co-founder of Culture Shift:
"The expansion of childcare support is a welcome announcement for any parent with young children to hear, especially in the current cost of living crisis where some families are having to make difficult decisions on how they put food on the table.
"On top of this, making childcare more accessible is vital because too often parents have to make do with balancing their career commitments with their childcare needs. But making do is archaic, especially for women who want to have the opportunity to develop in their careers.
"Too often the assumption is made that because someone has become a parent, they are no longer as committed to their career. To see real impact from this announcement, cutting the cost of childcare has to come hand in hand with the recognition that every situation is different and we cannot jump to conclusions about how people feel about their workplace following becoming a parent. Otherwise, we will miss out on the valuable knowledge and insights parents have to offer."
Paul Fakley, Engagement Director at British Safety Council:
"Well over a million people in the UK say they would like to work but are currently 'economically inactive', which is why actions taken to reduce barriers which prevent many people staying in or returning to work are welcome. This includes better support and incentives for disabled people, those with long-term health conditions, the over 50s and parents of young children.
"We know the biggest cause of ill-health or absence from work is stress or poor mental health, followed by muscular-skeletal disorders, so the extra money and support announced here is positive, as is funding to help prevent suicide. There was also some extra funding announced for SMEs to provide occupational health support.
"The cost of living will continue to have a big impact on people's wellbeing, despite the projected fall in inflation this year. Some employers can't match this with pay increases, but there is much they can still do to support their staff, through financial awareness, flexible working and other incentives like vouchers and rewards.
"We know that good work is good for our mental and physical health, and employers have a vital role in improving the wellbeing of their staff both in and outside of work, which is why we are calling on the Government to go further and develop a National Wellbeing Strategy."
Anthony Impey MBE, CEO of Be the Business:
"The Chancellor was right to pinpoint the UK's longstanding productivity issues as a blocker to building Europe's most dynamic economy. It is imperative that we crack the code on the UK's languishing productivity, which is why I welcome the Chancellor's measures to increase business investment.
"Business leaders regularly point to time constraints and cost as key reasons for delaying investment decisions. Today's announcement of 100 per cent expensing for the next three years simplifies claims and makes these decisions easier for business leaders. This is a positive step which will encourage more businesses to invest in equipment that drives improvements in firm-level productivity.
"Similarly, the twelve new investment zones represent a fantastic opportunity to create productivity hotspots in every part of the country. With the right implementation, they can serve as focal points for ambitious businesses to come together and learn from each other to drive performance, competitiveness and productivity."
Andrew Mawson, Founder and MD of AWA:
"This increased support for the cost of childcare, coupled with flexible working practices should open the door for many more parents to re-enter the employment market. With substantially full employment in many sectors the Chancellor needs to increase economically active employee populations to try to bring supply and demand of labour back into balance."