May 9, 2023
A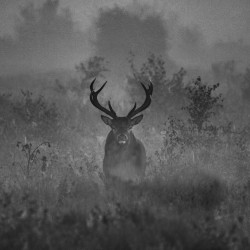 new poll from Sky Business claims that whilst 67 percent of SME owners and decision makers would recommend someone should start their own business, more than half (54 percent) have found running their own business more stressful since the threat of impending recession in the middle of 2022. And one of the consequences of overwork for SME owners is a tendency for stress to spill over into other parts of their lives.
The data – which comes as experts say interest rates are likely to rise further – suggests that SME owners and decision makers are feeling the crunch, with more than half (55 percent) worried about the impact of the cost-of-living crisis on their business. And whilst the majority of SME owners and decision makers (84 percent) admitted that in the early days of running their own business they did – or will – work long hours in the hope of working less in the future, overwork is contributing to tensions at home. In fact, three-quarters (75 percent) of SME owners and decision makers say that overwork has led to arguments at home.
The research conducted by Sky Business aimed to find out the challenges SME business owners are facing operating in an uncertain economic climate. Surveying 500 SME Owners and decision makers – the data shows energy prices (38 percent), rising interest rates (17 percent) and a lack of funding or government support for small businesses (27 percent) are all major concerns today.
Nobody expects running a business to be easy – and whilst the data highlighted that stress affects more than half (53 percent) of SME business owners and decision makers, three-quarters (74 percent) agreed that no matter how stressful their business gets, they could never work for someone else again.
In a world of hybrid working 'taking your work home with you' has never been more prevalent, and the data shows that SME business owners and decision makers are certainly feeling it. Three in five SME owners say they can never switch off from work, while 31 percent say they feel isolated from friends and family.
With all these challenges adding up, SME owners and decision makers who were motivated to start their own business to be their own boss (57 percent), decide their own working hours (37 percent) and pursue a passion (28 percent), are undoubtedly looking for ways to take time back.
The data also suggests that 61 percent of SME owners and decision makers think their business will be in a better place in 12 months time. When asked what would ensure the smooth operation of their business in the coming year, a reliable internet connection was cited by almost 60 percent of respondents. This was followed by a good support network of family and friends (34 percent), good supplier relations (33 percent) and good staff (31 percent).