May 16, 2017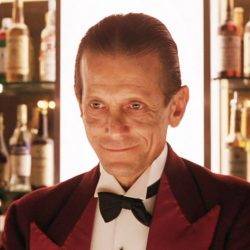 This is a long tale, but a worthwhile one to tell, and something that many of you will relate to, especially if you have anything to do with workplace design or management. Three managers walk into a bar. This is always a good place to start. They each have gender-neutral names, so I'll leave you to work out whether they may be male or female. Not that it even matters in this context. Frankie gets there first. "Hi. Large glass of wine please. What do you have?" The bartender pauses, then replies: "We have … red … or … um … white. Um … oh, and fizzy and pink". Frankie thinks for a moment, dismisses the idea of a cocktail or a short, then orders a beer. It's a corporate training centre after all. What would you expect in a place like this? An extensive wine list?
"Hey, Frankie – I'll get that. And another please barman" says Sam. "It's good to see you're here representing HR – we don't get chance to talk in the office".
"Thanks Sam. Well I do walk up to your floor, but you're never at your desk. And booking a meeting room is an operation in itself. I blame FM [smiles]" says Frankie, as the barman opens two bottles of bland EuroFizz. There's no real ale either, as usual.
Sam thinks quickly, "Well, there's the thing, you see. If HR didn't insist on everyone having a desk, we would be able to create more meeting rooms…most of my team, especially me, are rarely at our desks [smiles back]". Touché. Or touchy. This has been a battle ground for a while.
"Anyway, that's why we are here, right?" says Sam, "to discuss what successful Workplace Management means to the Group Companies, who should lead it forward, and how…should be interesting".
It's gonna be a beautiful thing
Jules jumps in, now off the mobile, "Hi Sam. Hi…Frankie? We haven't met. I'm Head of Corporate Real Estate…CRE on your agenda. Good to see HR is here".
Sam looks surprised, "Hey, Jules. I didn't realise you hadn't met Frankie. I thought you would be up in HR all the time, with your headcount planning files". Jules smirks, with a knowing look towards Sam. Both know very well that HR is a net receiver of information, and has the reputation for never having current data.
Frankie knows. "That's why the HR Director called this Away Day, of course. So we actually talk to each other, and share information and experiences". Jules smiles, "Yeess…mmm…I read that on the agenda too. I sniff an ulterior agenda, not written on that paper there Frankie".
Frankie knows, again. The HR Director is on the Group ExCo. But CRE reports into Finance, not even to the FD, but one level down. And FM reports into CRE, as it has done for many years, since the Group 'centre' was formed. The HR Director has initiated this Away Day. But only Frankie knows why.
"Jules, you old cynic. We just want to share information and experiences." says Frankie.
Sam chips in, "Its unusual, that's all. We usually have an Away Day with just CRE, FM and a few people from Finance. We may get a pitch from HR, but that's usually about it. …I mean, it's good. But, we were surprised that this is being led by the HR Director."
Frankie is thinking how to reply, without giving away tomorrow's opening speech by the boss. But, avoids it with a quip resembling Theresa May, "It's about strong and stable governance!" she smiles.
Jules snorts, "It's gonna be a beautiful thing!" in a bad Donald Trump impression.
They all laugh, and move the conversation onto politics. But Frankie knows. Its not going to be a beautiful thing. At least, not for Jules and Sam.
The not very far away day
Frankie has left, for dinner with the HR Director. Sam asks, "So what do you think, Jules? Is this an HR Away Day, with invitees from other Group Functions? Or, is something else going on?"
Jules went off to boarding school at the age of seven, so politics and intrigue come naturally. With a degree from a leading University, and ten years with a commercial real estate firm, Jules fell into CRE when a client offered the chance to move across to their in-house team.
"Definitely something more than just an HR Away Day" Jules replies, "Its not just CRE and FM being invited – I saw Charlie, Head of IT Strategy, in the car park. Procurement are here too. It looks like someone is trying to bring us all together. I guess we'll find out in the morning!"
Sam nodded, leaving a silence to see if Jules would say more. It was unlikely. Jules was the deal-maker, a collector of information from all sources, but disseminated very little. It was the way of the broker. Information is power. But the rules of the game were clearly changing. Collaboration was the new game, and Jules was having some difficulty with it.
"You always have your ear to the ground, Jules" said Sam, smiling. "How's progress with the search for the new HQ?" Sam wasn't convinced that the firm needed to move, and was even less convinced by the buildings being considered. But more worrying for Sam was the limited input FM had so far been able to gain.
Jules took a deep breath and exhaled slowly, "Well, the size of floor-plate we are looking for is scarce. There are developments in the pipeline, but not much choice if we want to move in the next year or so".
Sam gave Jules a raised eyebrow, "I hope its more 'or so' than 'next year' Jules. We have three years on the existing lease. There is a whole programme of work to do before moving – staff engagement, comms, workplace design, mock-ups, furniture…not to mention the move planning itself."
Sam could feel the tension rising, but stayed the ever-cool, unflappable Hotel Manager. Almost two decades in large hotel groups around the world had trained Sam to work with anyone. Many people had felt the difference when Sam took over FM a couple of years ago. Heads of Business Units had fed back up the line. Marketing loved Sam, as visiting customers and VIPs had commented on the great 'atmosphere' and slick management of corporate events.
But Jules held the CRE purse strings, and had the ear of the Finance Director. Sam was poised to jump across to another function, and get out from under CRE, if only the chance arose. Jules knows that. If Sam was able to get FM under HR, then a big part of Jules' power base would vanish.
Jules brushed off Sam's concerns, "We have time. There will be at least a year after we sign up, and we haven't found anywhere suitable yet. But our current landlord has indicated that they may redevelop if we exit, and may accept an early lease break. That could mean a saving – our current lease was signed at the top of the market".
Sam knew there was little point arguing. If there was an identified saving, it would be in Jules' performance review! Sam could expect a myopic focus on Jules' bonus until that was in the bag! And that would be true of the Finance Director too. But what if a case could be made, convincingly, to move FM under HR & Organisational Development?
Sam was convinced that the physical workplace, design and services, was all just part of the employee package. It's what a staff member expects, working for one of the Group companies. Maybe the new CEO had seen this too? Maybe that's why the HR Director had been tasked with bringing all the support functions together?
Jules left the bar to catch up on emails, whilst Sam ordered another beer. Tomorrow may be the start of something.
Fewer desks, more sofas
Jules has gone to catch up on emails. Sam is left thinking. Is this the opportunity for FM to get out from under CRE? And more importantly, the cost-reduction focus of Finance? The new HQ project could be an opportunity to prove that FM is not a 'bolt-on' to CRE. Sam recalls some of the experiences gleaned in setting up hotels, and how much of it can be transferred to the new HQ facility.
As Sam considers the move (in more ways than one), Charlie, the IT Strategy guru, crashes through the doors from the gym. "Hey Sam, how's it going? You're looking a bit serious there." Sam looks up with a smile. Charlie is an atypical IT colleague. Being extrovert in IT tends to mean looking down at someone else's shoes. But that's not Charlie.
"You may look serious in a moment, when I tell you what CRE are up to with the new HQ" chuckles Sam, as he finishes his bottle of Eurofizz. "Two more beers please, barman …Charlie has worked up a thirst".
"Thanks. So what's up?" asks Charlie, perching on a stool next to Sam at the bar. "Don't tell me… we are moving in twelve months? …I'll need to tell the Telecomms this evening to be inside their SLA delivery time!" Sam smiles, knowingly. You can control any part of the move project, providing you work around the TelCo.
"No, I'm just kidding with you Charlie" says Sam, holding back on relaying what Jules has just revealed. Best to let Charlie find out when it comes through on email. As it will, no doubt. Sam continues, "I'm actually thinking about the potential role HR sees itself taking, and how we fit into that. Assuming that we'll find out tomorrow?"
"I've already had a pre-meeting" says Charlie, "with my boss and the HR Director. They have been in a huddle quite a bit recently. The new CEO is very keen to give staff every tool they need to perform at their best achievable level. They have even been bandying about sports analogies. The CEO wants people fit and well, in body and mind…. probably why she called me in, right?"
Sam grinned, "Fit in body, Charlie …not sure about your mind! …not sure I even want to go there!"
"Funny…but, no, seriously. HR is only in the driving seat tomorrow because the CEO is in Paris with Macron. She is friends with his wife, Brigitte, so I was told. The HR Director is a safe pair of hands", Charlie pauses "not my words…but this is going to be an organisational transformation. Selling it to staff in the right way is going to be critical".
Sam's day just got even better. This was now looking like a real opportunity for FM to play a significant role in the firm's performance, …even it's reputation in the sector. It was starting to make sense now. This was not going to be an HR Away Day with invitees. This was looking more like the start of a new company culture, led from the top.
Charlie continued, "We have been briefed to 'think out of the box' on this one. Really push the envelope". Sam was getting full MBA delivery mode here. "Performance and agility are the top priority. Procurement will be involved, of course, but not in the usual penny-pinching way. We don't have a blank cheque here, but the CEO wants a 'wow factor' to attract the smartest kids coming out of Uni. We have to give them better 'kit & comms' than they have in their pocket. And free them up to use it." Charlie was on a roll now, smiling "our IT Operations guys are going to have to live with a lot of flexibility and user customisation. Set the people free!"
Sam chipped in, "Great – fewer desks, more sofas!", half-joking. That had not been the culture of the firm.
"Absolutely!" exclaimed Charlie, "fewer desks, no desk phones, no PCs, …and as wireless as we can get it …we'll have a bun-fight over printers, but the fewer the better".
Sam paused, deliberately, "It's gonna look more like a hotel". That was a plant, and well timed.
Charlie thought for a few seconds, and replied, "Yeah, I guess you're right. I hadn't quite thought of it like that."
The tough part
Sam and Charlie were going to get along on this project. Now just to take the others with them….the tough part.
Charlie left, to get showered and changed for dinner. Sam was considering doing the same, just as Jules returned to the bar. "Got a few minutes, Sam?" asked Jules. As FM reports into CRE, Sam took that more as a statement than a question. Jules didn't wait for a reply anyway, "I've had an email from the Finance Director …keen to engage an architect to do some modelling of what we may actually need in terms of the new HQ …options, stats, etc."
Sam raised an eyebrow, in a Roger Moore style. "The FD didn't mean 'architect' though, right?"
"Why not?" asked Jules, keen to get on to the real purpose of the discussion.
Sam left a short pause, for Jules to continue. But it wasn't going to happen, so Sam replied, "Well, just that I thought we might develop an outline brief first, so we can give the architect a better idea of what we are looking for".
Jules wasn't in the mood for a philosophy on how to deliver buildings, having owned the firm's 'estate plan' and appointed teams to deliver major capital projects for years. Jules replied, "Have you read the RIBA Plan of Work, Sam? Stage 1 – Preparation and Brief. Architects are trained to take a brief …and we have the experience to brief the architect …where's the problem?"
Jules assumed that Sam wouldn't know, having moved from a hotel management background into FM. But overlooked the fact that Sam had worked on the development of hotels.
"Stage 0 – Strategic Definition… added in the new 2013 Plan of Work" replied Sam, "and you find me an experienced architect who has a deep knowledge of that, and I'll buy you an expensive dinner, Jules".
Jules retorted, impatiently, "So, what's solution? I was just going to ask you if you have experience working with any of the large firms?"
"I have worked with a couple" Sam replied, "But, in the hotel group we had an evidenced-based design …EBD… approach. This was actually led by the marketing team, and their customer insight managers. In fact, it was essentially a research function. The unit head had a PhD in Organisational Anthropology …really interesting guy. If you walked through a hotel with him, you saw it differently – not just a building, but a series of processes and human interactions, stimulated or facilitated by the physical environment."
Sam realised that Jules had switched off. Time to step back, and build up slowly. Sam knew that architects, surveyors and engineers…the building team…we're generally not well versed in social science. But that was exactly what this project needed. Behaviourists, psychologists, organisational development …maybe from HR? Maybe there may be people in Marketing? Certainly, there were consultants out there. But not architects!
"You look a bit tired, Jules" said Sam, "Shall we get some dinner?" Jules agreed; not sold on all this research stuff, but hungry. It was tiring working with Sam…but, grudgingly, it was interesting.
Image: From The Shining
____________________________________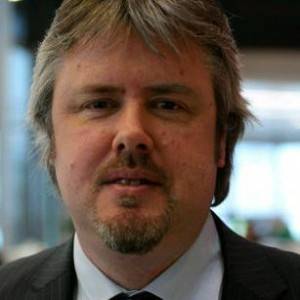 Paul Carder has over 20 years postgraduate experience in the corporate and consulting sectors, specialising in real estate (property) and facilities management/ workplace strategy, outsourcing, performance management and measurement. A former Doctoral Researcher and Tutor at UWE Bristol, he is a freelance commentator and consultant on workplace issues as well as one of the publishers of Work & Place and Occupiers Journal which works with several partners around the world. paul.carder@occupiersjournal.com