March 5, 2018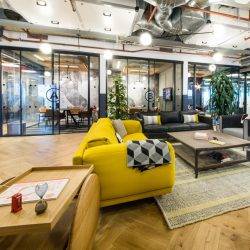 Ask someone to list innovative companies which have become notable disruptors in their market and they invariably respond with two names – Uber and Airbnb. That is because both brands are positioned squarely and successfully at the retail consumer: for people who use a taxi or take an occasional short break in a foreign city, they have become the automatic default options. But there is another equally successful business targeting the corporate space, aimed particularly at small businesses and millennial tech start-ups: WeWork. Just like Uber and Airbnb, it is less than a decade old. In that time, WeWork's ambition of being the world's leading coworking company has been realised. Championing itself as a disruption revolutionary, it has succeeded more prosaically by 'creating environments that increase productivity, innovation, and collaboration,' according to its website. WeWork's model involves renting office space cheaply via long-term lease contracts. Small units are then re-rented at higher rates to start up companies which are happy to pay a premium because they need very little space.
Co-founded in 2010 by Miguel McKelvey and Adam Neumann with only $300,000 between them, WeWork is headquartered in New York. Eight years on, it now provides shared workspaces, technology startup subculture communities, and services for entrepreneurs, freelancers, startups, small businesses as well as large enterprises in dozens of cities. Still privately owned, should it eventually seek a NYSE listing the business is valued at around $21bn according to PitchBook – a staggering sum for a company renting out short-term office space.
WeWork epitomes the new unicorns (start up companies valued at over $1bn). Having raised private capital to generate a hefty valuation, to date, it has received over $8bn in funding – more than half of it since last July. In the US, this makes it the third most valuable start up after Uber and Airbnb, and the largest in New York. Globally, it is the sixth-most-valuable, according to VentureSource, managing more than 10m sq ft of office space. London has become its key global hub: WeWork is now the largest non-renter of office space in the capital covering 2.6m sq ft.
The promise made by WeWork – to "humanise" work, making the office a more creative place, with the right lighting, the right snacks, and, crucially, the right people – seems set to flourish. Its biggest growth markets in 2018 will be in Hong King and China: by the end of the year, WeWork will be developing in several new locations in Hong Kong and expanding its existing presence in China to eight more cities: Shenzhen, Suzhou, Hangzhou, Xia Men, Cheng Du, Nan Jing, Xi'An and Wuhan. It will also accelerate its expansion into areas outside the office market, with support from some of the world's biggest tech investors.
The WeWork phenomenon underscores the demand for agile working models, giving start up businesses exactly what they want as the trend become absorbed into mainstream corporate culture. Rapid success of the agile working model is rooted in a variety of inherent benefits.
Hot-desking involves an employee having no set workspace – instead they work at the nearest available empty desk – part of what WeWork offers. For established employers wondering if it will work for them, there are plenty of successful examples. Even at major organisations like the the BBC, around a third of their employees are already hot desking. In addition to better collaboration and greater productivity, it encourages more communication and improves professional relationships.
But the type of agile working encouraged by the WeWork model goes further, allowing people choice in where, when and how they choose to work. This is achieved with maximum flexibility and minimum constraints, allowing workers to optimise their performance. Based on the concept that work is what we do, rather than a place we go, good IT is integral to its success. Here, a critical barrier for employers can be trust. But the evidence from those who have already integrated agile working into their organisation is that it improves productivity and increases staff loyalty rather than diminishes it.
The third element of modern practice encouraged by the WeWork model is flexible working. Increasingly commonplace in companies of all sizes, the benefits of flexible working for employees are self-evident. But what about employers? Well, they experience benefits too, not least increased morale, engagement, and commitment from employees, as well as higher rates of retention. Surveys show that it also reduces absenteeism and lateness. Perhaps most significantly, it increases the ability to recruit outstanding employees by projecting an image of an employer with family-friendly flexible work schedules.
Overall, the flexible and agile office models developed by WeWork fit perfectly with the new patterns of work. Post Brexit, this will continue to have an overwhelmingly positive impact both on the British economy and the well-being of Britain's workers.
Image: WeWork Paddington designed by Oktra
______________________________________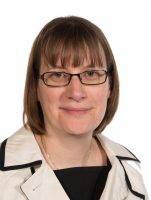 Sarah King is an employment solicitor with Excello Law. She is also author of The Evolution of Work: Employment law issues for 21st Century Business