September 11, 2018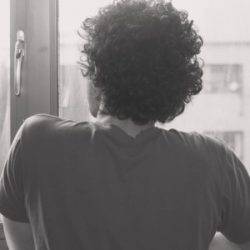 With the average number of days lost to ill health per employee at 5.2 days, there's a clear impact on business, which is why firms must better prioritise the health & wellbeing of their staff. That's according to new survey results from the CBI, in partnership with Bupa and HCA Healthcare. In a new guide, Front of Mind: Prioritising workplace health & wellbeing, 347 businesses – employing nearly 1.7 million people – of all sizes across the UK were surveyed or interviewed to understand what steps they are taking to improve workplace health & wellbeing.
The survey found that companies are motivated to play a greater role supporting people, with 63 percent seeing workplace health & wellbeing an important business issue. 52 percent of business leaders are recognising the need to focus on prevention, not just the cure. Yet worryingly, 71 percent of firms say they are finding it hard to take practical action because they are not clear on what works and can't see the benefits for others that have invested.
To support the thousands of firms seeking to improve health & wellbeing for their employees, Front of Mind includes case studies from companies demonstrating good practice and makes recommendations including:
Making health & wellbeing a leadership priorityand training line managers to support their teams effectively
Creating a culture where physical & mental health have equalfocus – raising awareness of what poor mental health looks like, the techniques to help improve it and encouraging staff to have open conversations
Target action on early interventionsby offering fast and confidential access to treatment through health insurance where possible to minimise the time that employees take as sick leave and using technology to promote health & wellbeing.
Matthew Fell, CBI Chief UK Policy Director, said: "People spend on average 90,000 hours at work over a lifetime, so businesses should prioritise and promote health & wellbeing in their workplaces. Companies perform better when their staff are happier, healthier and more engaged. There are great examples of firms leading the way, but we've also found that most businesses don't yet know how to realise the full potential of taking action. To invest in better supporting staff health & wellbeing, firms don't need to reinvent the wheel. There's lots to be gained from adopting the good practice that's already out there."
The scale of the UK's mental health challenge is considerable and growing
Almost 1 in 3 people of working age have a long-term health condition, estimated to cost the UK economy £100 billion a year. 1.3 million people suffered from a new or longstanding work-related illness last year alone, and up to 5 million workers are thought to be experiencing a mental health condition this year.
New CBI survey data reveals that there has been a four-fold increase in the number of UK firms with 5 percent or more of their workforce disclosing a mental health condition – from 11 percent in 2013 to 40 percent in 2017. Yet more than four in five businesses (84 percent) say that they feel their employees are less comfortable talking about mental health compared to physical health at work.
Encouragingly, 69 percent of businesses say workplace mental health is one of the issues they are currently looking at as part of their health & wellbeing strategy. And 83 percent say raising awareness of mental health and the techniques to improve is an effective way to build a culture where the issue is discussed. Over the last five years, 42 percent of respondents have trained line managers to spot signs of mental illness and talk about available organisational support.
Other steps firms can take to support workplace mental health include:
Working with external organisations to raise awareness of mental health
Considering the needs of individuals inside and outside the workplace when developing their approach to health and wellbeing
Giving people the option to work flexibly to help those experiencing poor health return to work.